Goal for Glory football contest winners receive their prize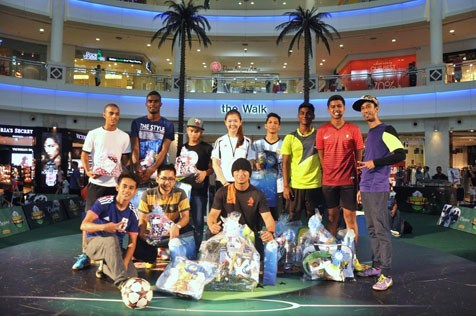 The "Goal for Glory" football challenge joint promotion by the Curve and eCurve shopping malls in celebration of the 2014 World Cup came to an end with the presentation of prizes to all the contest winners recently.
Ten lucky patrons came out tops after putting their skills to test on the football turf at the Curve. The first prize of RM1,500 worth of Adidas and official World Cup merchandise was won by 19-year-old Mohamad Izzat.
Second and third place winners were Vishnu Pillay, 17 and Raaj Baarathy, 16, who both walked away with Adidas and official World Cup merchandise worth RM1,000 and RM500 respectively.
Another seven consolation prize winners bagged RM200 worth of Adidas merchandise each.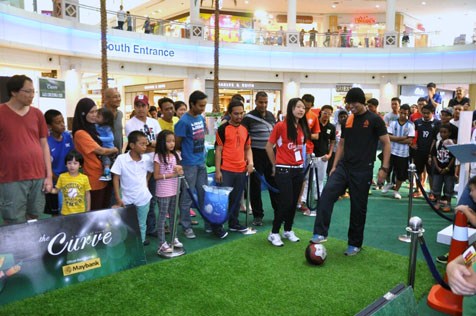 "Football is a game that unites Malaysians. With the World Cup in full throttle, we are pleased to be able to share the passion with our shoppers and give them a unique football experience," said the Curve centre manager Jazmi Kamarudin in congratulating the winners.
Over at eCurve, four lucky patrons emerged winners on the virtual playing field. The champion of the  PlayStation 4 Soccer Challenge is 29-year-old Hazni Hafiz bin Mohd Tony who received RM1,000 cash having dribbled his way through the qualifying rounds, quarter and semi-finals.
The first, second and third runner ups, Khairil bin Anuar, 29, Mohd Syahril bin Mispardi, 28 and Hafizuddin bin Mohd Wazir, 20, were thrilled to receive their cash prize of RM500, RM300 and RM100 respectively.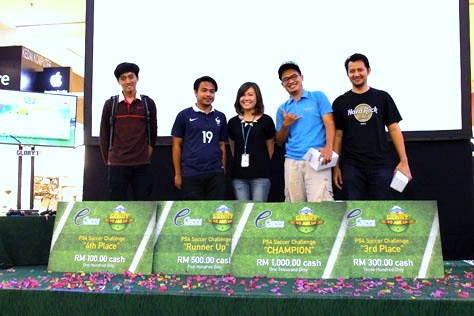 "We received great response to our PS4 soccer challenge and we are pleased to see the happy smiles of our winners. We hope that participants of our virtual tournament had a fun and memorable World Cup experience," said eCurve centre manager Azizul Hisham Ahmad.
The competitions were part of the World Cup campaign which boasted a line-up of activities and performances held from June 13 to 22, 2014 at the Curve's centre court and eCurve's centre atrium.