Samba fever catches on with debut of Miss World Cup Malaysia 2014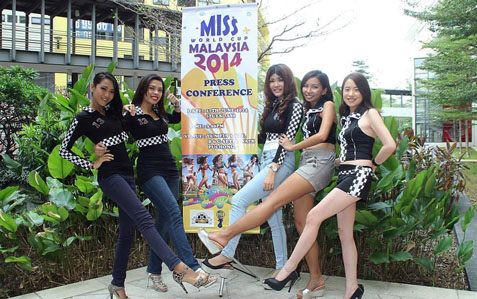 It's the World Cup season and the Samba fever has surely caught on with local veteran of beauty pageants such as Miss Malaysia Kebaya, Miss Chipao (Cheongsam) Malaysia, Miss Saree Malaysia and Miss Borneo Kebaya.
The multiple pageants founder and organiser Jason Hee announced the official launch of a beauty pageant called Miss World Cup Malaysia 2014 during a press conference at Yun Fly Cafe in Setia Walk, Puchong on June 17, 2014.
Hee said Miss World Cup Malaysia 2014 aimed to promote sportsmanship among footballers and fans through the pageant. It has nothing to do with Fifa World Cup.
"Our goal is to help these young ladies gain new experience, develop their poise and boost their self-confidence and give rewards and recognition for their talent and intelligence.
"The contestants will not compete playing football on the field but their football knowledge about the current World Cup season will be tested during the Q&A session," he said.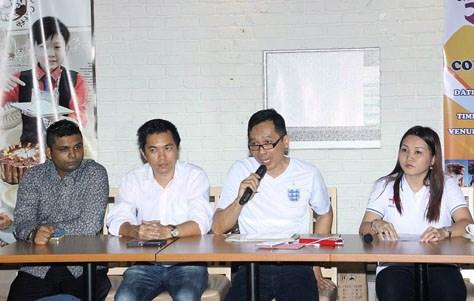 The pageant is opened to single young women aged 17-30 with minimum height 160 cm and above. There will be no swimsuit competition. The talent competition and fashion show are scheduled on July 11 at Soju Pavilion Kuala Lumpur.
"We are excited the pageant has generated huge interest and attracted participation of all races from far and near. The response has been beyond our expectations.
"We are going through the pre selection now and the final 12 will compete at the Grand Final to be held at Sungai Wang Plaza on 4:30pm, 12th July," he said.
The competition judging panel will include Mrs Universe 2013 Carol Lee, Miss Universe Malaysia 2001 Tung Mei Chin and renowned fashion designer Bon Zainal.
Hee said they will be inviting a popular footballer to be among the judging panel but this has yet to be confirmed.
Among the participants who attended the press conference was 22-year old Nur Syafiqah or Noniey as she is known, who said a friend informed and registered her for the pageant.
The full time model who hailed from Beruas, Perak said she was excited she had been accepted to compete in the pageant.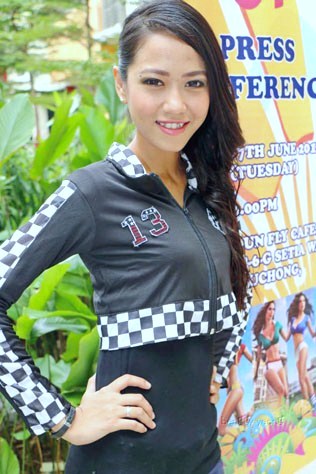 "I hope to have a great time and try to do my best to win the title," she said.
She bet her favourite team Germany will win the World Cup because they play fantastic football. Germany had won the World Cup three times in 1954, 1974 and 1990.
Asked what she hoped to achieve by participating in the pageant, Noniey said: "I hope to improve myself and become better in all aspects of life and of course to gain more knowledge about football."
Noniey made it in the Top 25 of the Pencarian Wanita Melayu pageant held on May this year in Shah Alam. The competition attracted over 150 applications.
Ladies, if you have an interest in becoming a contestant, please contact:-
Jason Hee
Tel: 012-9211486
Email: [email protected]
or
Julia Tan (organising chairman)
Tel: 016-632 3070
Email:[email protected]