Kampung Peta Jakuns case refused by JB high court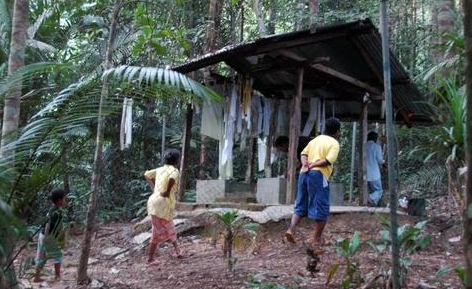 The Johor Bahru High Court had dismissed an application for legal review by the Jakun Orang Asli of Kampung Peta.
It was amongst the others which was an order to quash the verdicts of the Mersing District Land Administrator to evict them from the Endau-Rompin National Park on 25 June 2014.
The Jakuns of Kampung Peta have conventionally occupied the Endau-Rompin National Park and its surrounding areas earlier than the invention of the National Park and other interests by the Johor state government. In their civil suit, they had wanted to relate dilatory orders from the Court which includes:
1. An order that the Jakuns were habitual owners of these lands
2. An order that the Federal and State governments had breached their fiduciary duty to the Jakuns by not protecting these lands and allowing the creation of the Endau-Rompin National Park.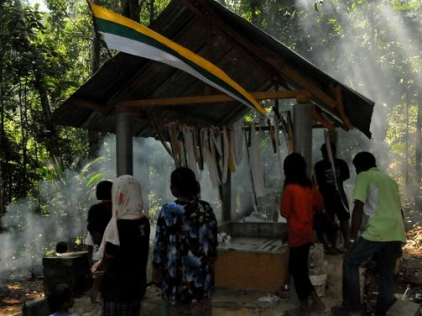 The team helping the Jakuns had organised a comprehensive body of evidence sourced by oral testimony and traditions, documented texts and archival extracts, also supporting maps and expert reports apart from well-researched legal influence. Unfortunately they were not considered by court.
Justice Adul Rahman Sebli had maintained a preliminary objection by the Federal and Johor state governments that the Jakun applications have utilised the appeal procedure under section 418 of the National Land Code instead of applying to the court for judicial reconsider. The judge had also relied that the Jakuns had not demonstrated any exceptional circumstances for the Court to exercise its discretion to permit the case to proceed by a judicial review.
National Land Code
418. Appeals to the Court.
(1) Any person or body aggrieved by any decision under this Act of the State Director, the Registrar or any Land Administrator may, at any time within the period of three months beginning with the date on which it was communicated to him, appeal there from to the Court.
(2)Any such appeal shall be made in accordance with the provisions of any written law for the time being in force relating to civil procedure and the Court shall make such order thereon as it considers just.
In consequence, the judge had released the application for judicial review without hearing the application on its merits.
The verdict is remarkable that considers the Jakun applicants had already sought various other connection reliefs in the judicial review application relating to their constitutional status as Orang Asli, their land rights as a common law and the fiduciary duty owned by the State and Federal Governments. These are issues which are uncontrollable of the appeal process under section 418 of the National Land Code.
Essentially it was a technical objection proofed on short of jurisdiction. The Orang Asli is appealing against it.
They are represented by M. Rajkumar, Steven Thiru, K. Mohan and Dr. Yogeswaran.
________________________________
All news posted on this website are written by Malaysians from all walks of life who are trained by Citizen Journalist Malaysia. If you are passionate about writing, photography or  video storytelling and would like to contribute your articles, photographs or videos of events that is happening in your community, please (CLICK HERE)
________________________________
For more updates, please like us on Facebook