Miss World Cup Malaysia 2014 finalists visit children of Shelter Home, PJ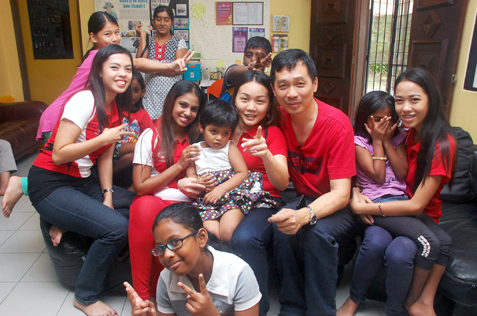 The Miss World Cup Malaysia 2014 finalists paid a special visit to the Shelter Home For Children, off Jalan Gasing in Petaling Jaya on July 6, 2014.
The 19 children of Shelter 1 aged from 3 – 12, had a wonderful time with the beauties who showered them with love and attention during the memorable three hour visit.
Miss World Cup Malaysia 2014 organising chairperson Julia Tan said the visit was part of the activities lined up for the pageant finalists before the grand finale.
"It was a good experience for all of us here. We spent some time interacting with the kids and gave them hugs and pats on the back. It was really inspiring to see their smiling and happy faces,"she said.
Pageant founder, adviser and president Jason Hee said,"Our visit here is part of the activities that we carry out to choose a girl with not only beauty and brain but also a big heart.
"I wish all the finalists success in the grand finals."
The grand finals will be held at Sungei Wang Plaza concourse on July 12, 2014.
One of the finalists administrative assistant Shamala Suppaiya from Kuala Lumpur said this was her first time visiting a children home and was very touched by what she saw.
"The children were taking their lunch when we arrived. It was so sweet sharing and eating a meal together with them.
"This visit has opened up my eyes to the realities of life. Some are born lucky and some don't. I will do whatever I can for children," she said.
On the World Cup football, Shamala said: "I watch football sometimes and Brazil will win the World Cup because they are a strong team and play on home ground advantage."
On her chances in the pageant final, she said: "It takes a lot of hard work and determination but I hope to achieve something."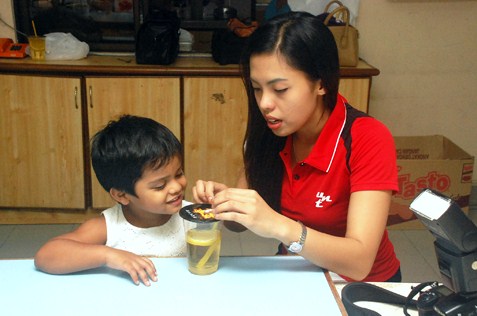 Another finalist 26-year old Puteri Laila Iryanti who works in a stockbroking firm said the visit was an opportunity for her to know more about the underprivileged children.
"I am happy here cheering up the kids," she said.
Puteria Laila who had played football during her school days thinks Argentina will win the World Cup football this year because it has a strong team having won two World Cups in 1978 and 1986.
Related story: Samba fever catches on with debut of Miss World Cup Malaysia 2014
All news posted on this website are written by Malaysians from all walks of life who are trained by Citizen Journalist Malaysia. If you are passionate about writing, photography or  video storytelling and would like to contribute your articles, photographs or videos of events that is happening in your community, please (CLICK HERE)
________________________________
For more updates, please like us on Facebook