Event to honour the executed officers of INA at Wisma Tun Sambanthan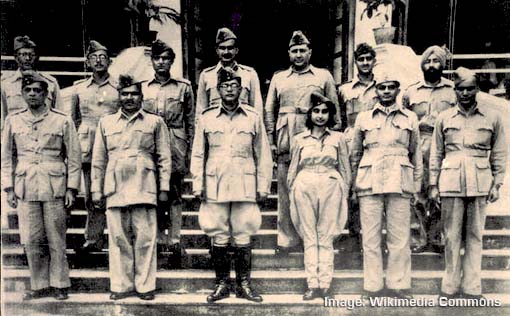 An event to monumentalise the seventieth years of the brutal executions of young recruits who were trained by the Indian National Army for espionage in Malaya will be held in Wisma Tun Sambanthan, at 7.00 pm today.
The event, which will be organised by a group of concerned citizens and historians to share information and celebrate the sacrifices of war heroes of Indian descent, looking forward to the participation from the public.
The twenty-seven recruits, whom were brought to India by INA to train them in espionage before being sent on various missions to Indo-Burmese border, was executed on July 7th, 1944 by the British.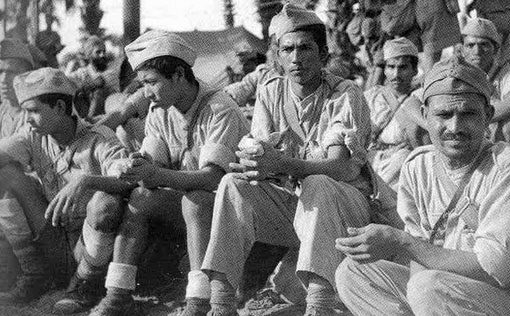 One of the recruits were Ramu Thevar who was hanged on July 7, 1943 along with 27 others after being caught by the British and later hanged in India.
A book published by the Netaji Centre Kuala Lumpur has detailed how the recruits were trained in the Penang Free School (INA's training centre for espionage during Japanese occupation), and later sent by Japanese submarine some 3 miles away from the shores of various parts of India, but was captured, sentenced to death and after refusing to sign papers for a pardon.
The spokesperson of the group of concerned citizen, C Sekaran said the selfless sacrifices of past generations for social causes should inspire the youth of today to do something for the betterment of the very country they call home.
Sekaran also highlighted the fact that there is more to the INA's struggle for the Independence of India than national patriotism alone.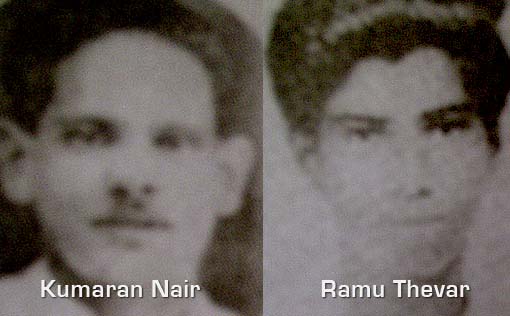 The Indian National Army is an armed force formed by Indian nationalists in 1942 in Southeast Asia during World War II. The army was initially composed of Indian nationals from India and Indian prisoners of war captured by Japanese. Thousands of Indians from Malaya and Burma joined the struggle later.
The INA also was celebrated for being at the forefront of women's equality and the formation of a women's regiment, the Rani of Jhansi regiment.
The aim of the army was to secure Indian independence with Japanese.
Many leaders from the Dutch East Indies and Malaya, including Soekarno collaborated with the Japanese in sending their people to work on the Death Railway which was to facilitate a safer supply route to Burma and the Indo-Burmese border from where Japan was to launch an invasion into India with the INA.
"Had their mission succeeded, there would have been a different world order, and those men who were sent on secret missions to India to do the necessary groundwork prior to the invasion would have been hailed as heroes," said Sekaran.
The group also seeking the members of the public to come forward to share the information. By doing this, they are also looking to document and preserve these histories.
For more information please call C Sekaran at 017888 7221.
Related: Group to document Indian National Army's legacy in Malaysia
________________________________
All news posted on this website are written by Malaysians from all walks of life who are trained by Citizen Journalist Malaysia. If you are passionate about writing, photography or  video storytelling and would like to contribute your articles, photographs or videos of events that is happening in your community, please (CLICK HERE)
________________________________
For more updates, please like us on Facebook