Indonesia migrant workers in Malaysia and their choice for president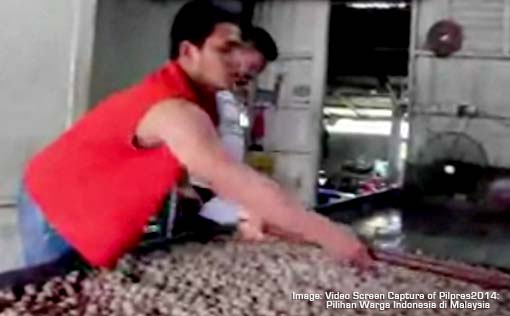 Citizen Journalists Muhammad Mundir has produced a film showcasing the opinion among the Indonesian migrant workers in Malaysia on upcoming Indonesian presidential election.
Mundir, 29, who has been studying civil law and religious teaching at Pesantren Internasional Migran (Majlis Ta'lim Irsyaddul Mundzir) in Klang, a migrant activist was one of the participant in Crossroads project organised by Engagemedia last year.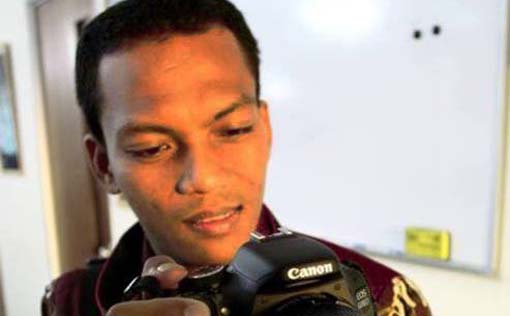 His film Pilpres2014: Pilihan Warga Indonesia di Malaysia (Choices of Indonesians in Malaysia)has been featured in Engagemedia's recently launched initiative called Suara Baru (New Voice) for the upcoming Indonesia general elections.
Engagemedia invited young filmmakers to create video stories in order to understand youth perspectives on the impeding presidential election through this initiative.
The stories focusing on the elections, its candidates, and ultimately their hopes and aspirations for the country, which has been produced by the young filmmakers is available for viewing and downloading here.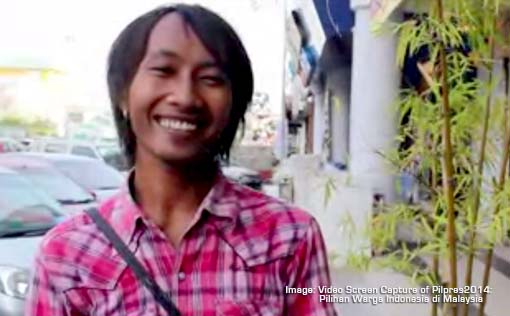 The upcoming election which is slated early July 2014, will be an important event to watch as many predicted that those in power from the New Order regime trying to make a comeback.
Its importance is magnified as millions of new generation of voters, some of whom are too young to remember the New Order and Reformasi period, will be voting for the first time in their lives.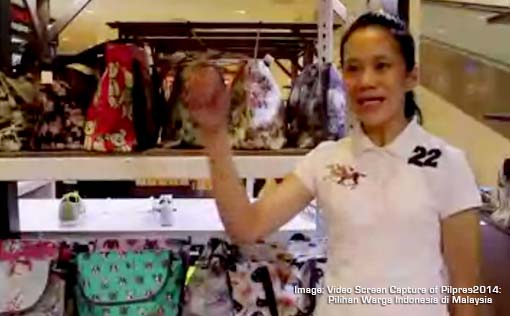 According to Engagemedia, Deutsche Welle reports that of the projected 186 million eligible voters in 2014 elections, over one-third will be first-time voters. While young people are traditionally marginalised in the civic environments, this election presents an opportunity where young people could make a huge difference in the outcomes.
Malaysia currently hosts approximately two million migrant workers, documented and undocumented, from Indonesia, who work mostly as domestic workers and labourers in factories, construction and the agricultural sector.
Listed below are the films produced.
1. Pilpres2014: Bersuara (Speak Up)
2. Pilpres2014: Pemilu dan Perselisihan (Elections and Conflict)
3. Pilpres2014: Presiden Impian TKI (Migrants Workers' Ideal Candidate)
4. Pilpres2014: Di Ujung Pandang (View from the Edge)
5. Pilpres2014: Surat untuk Presiden (A Letter to the President)
6. Pilpres2014: Pemilih Pemula di Riau (First Time Voters in Riau)
7. Pilpres2014: Pilihan Warga Indonesia di Malaysia (Choices of Indonesians in Malaysia)
8. Pilpres2014: Naik-Naik Ke Puncak Gunung (Up to the Mountain Top)
9. Pilpres2014: Pemilih Pemula Ayo Nyoblos! (First Time Voters, Let's Vote!)