Massive feast in Kg. Parit Jerman if Germany win the World Cup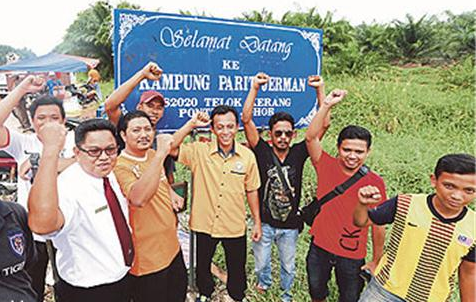 The residents of Kampung Parit Jerman, Telok Kerang plan to organise a Nasi Ambeng dinner feast if Germany wins the 2014 World Cup in Brazil on Monday.
The village chief, Mohd Asri Ali said, "The entire village is very proud of Germany beating the host nation, Brazil 7-1 and booking a place in the final.
This is because the village name is similar to the name of the World Cup finalist and Germany is known as one of the top teams in world football.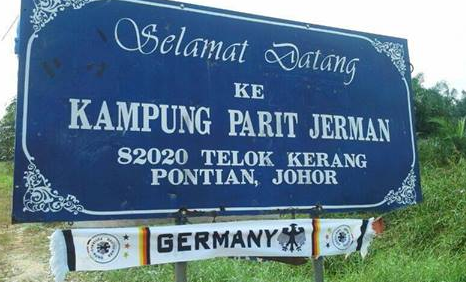 According to Mohd Asri, the place got the name even before the Japanese occupation in Malaya.
He explained, the village was used as pineapple and rubber trading route by the Germans before World War II and its influence is still evident today at the village's jetty and rail near Sungai Peradin.
The German team is often the choice of about 500 people in the village over the past 40 years in World Cup and European Championship.
Mohd Asri said, "This year, we are confident that Germany will win the World Cup and the village committee intend to hold a feast of Nasi Ambeng to celebrate this milestone.
"It would be a joy to the villagers," he added.
________________________________
All news posted on this website are written by Malaysians from all walks of life who are trained by Citizen Journalist Malaysia. If you are passionate about writing, photography or  video storytelling and would like to contribute your articles, photographs or videos of events that is happening in your community, please (CLICK HERE)
________________________________
For more updates, please like us on Facebook