Filipino model takes Miss World Cup Malaysia 2014 title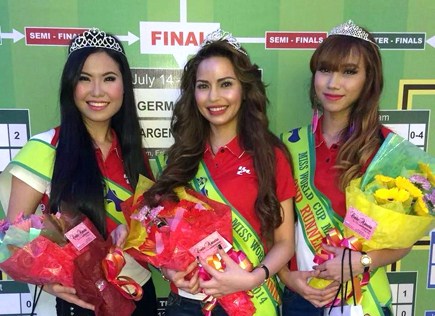 A 23-year old Filipino model Elizabeth Naluz has won the inaugural Miss World Cup Malaysia 2014 pageant.
She beat nine other finalists in the grand finals held at the concourse of Sungei Wang Plaza shopping mall, Kuala Lumpur on July 12, 2014.
Clearly the crowd favourite from the start, Liz wowed the fairly large crowd and competition judges with her beauty, charm and confidence.
The stunning 5' 8" tall beauty who was the only foreigner in the finals also grabbed two subsidiary titles of Miss Body Beautiful and Miss Best Catwalk.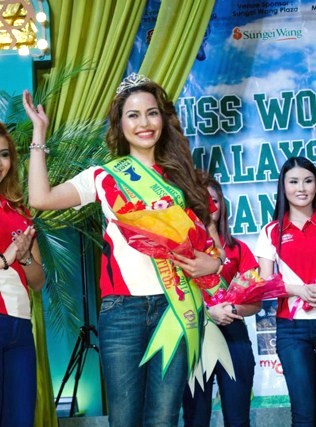 Orange Ooi Ning, 22, from Seremban, and a Traditional Chinese Medicine (TCM) student at IMU, Kuala Lumpur was first runner-up while 19-year-old freelance model Nurul Hamizah Binti Rosli a.k.a. Mia Aravains from Johor Bahru took third place in the pageant which was held in conjunction with the 2014 World Cup finals in Brazil.
Nurul also picked up the Miss Talent subsidiary title for her dance talent.
Pageant founder and organiser Jason Hee said the pageant was opened to all, regardless of nationality or country origin.
"It is just another beauty pageant created during the football season to provide a platform for young aspiring girls to gain experience and exposure.
"Besides being an avenue for our sponsors to get marketing and advertising exposure, it also gives opportunity to my team to organise beauty pageant," said Hee.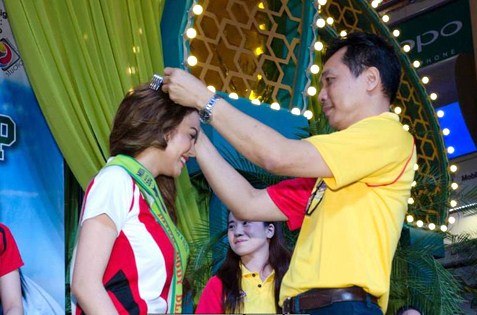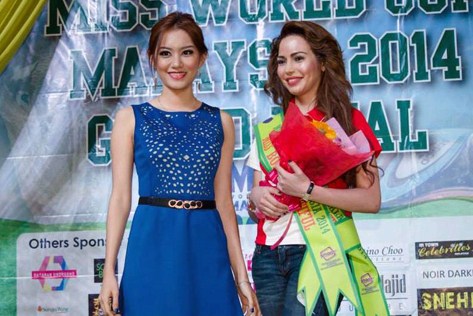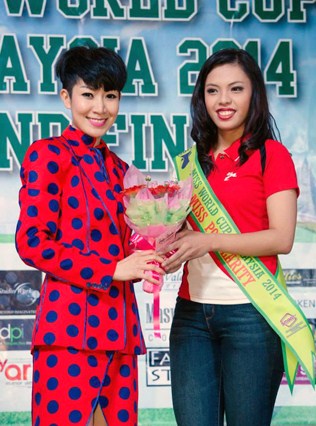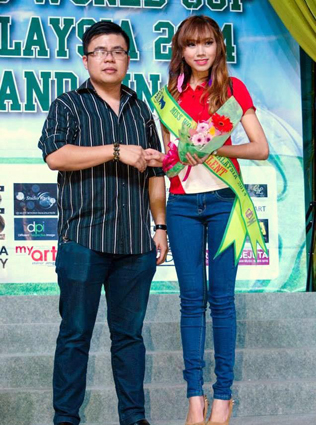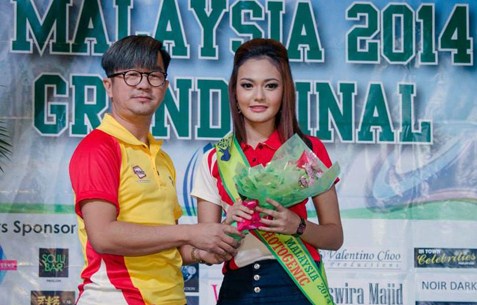 Miss World Cup Malaysia 2014 Result
Winner : Elizabeth Naluz, 23, model
First Runner-up : Orange Ooi Ning, 22, student
Second Runner-up : Nurul Hamizah Binti Rosli, 19, model
Subsidiary Title Winners
Miss Body Beautiful : Elizabeth Naluz, 23, model
Miss Best Catwalk : Elizabeth Naluz, 23, model
Miss Photogenic : Hamsha Nurshafinaz Binti Mohd Hamdan, 20, student
Miss Talent : Nurul Hamizah Binti Rosli, 19, model
Miss Popularity : Puteri Laila Iryanti, 26, financial dealer
Miss Charity : Puteri Laila Iryanti, 26, financial dealer