Driver lost control, car submerged in monsoon drain near Jalan Lintas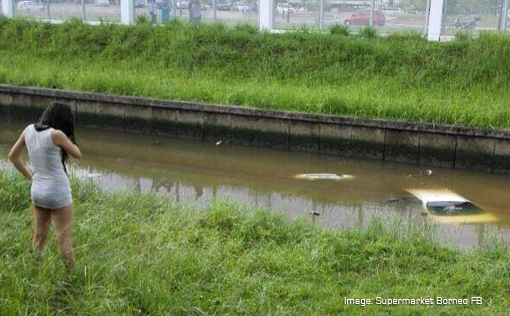 Three young women escaped unhurt in an early morning accident near Jalan Lintas Kepayang, Kota Kinabalu, which saw their car submerged in a monsoon drain.
The accident which happened in front of the RTM Broadcasting centre saw the skidded of the main road after the driver lost control of the car and plunged into the monsoon drain.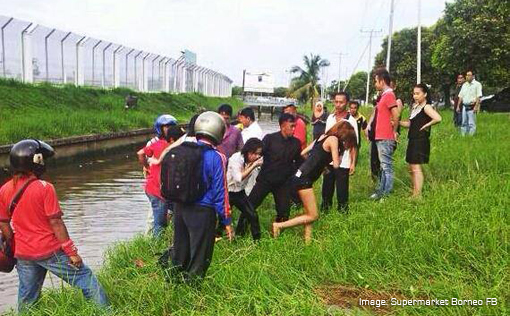 According to one eyewitness, the driver of the car was trying to make a u-turn in front of the RTM Broadcasting Centre but upon seeing an oncoming vehicle, she tried to avoid collision but lost control of the vehicle and plunged into the nearby monsoon drain.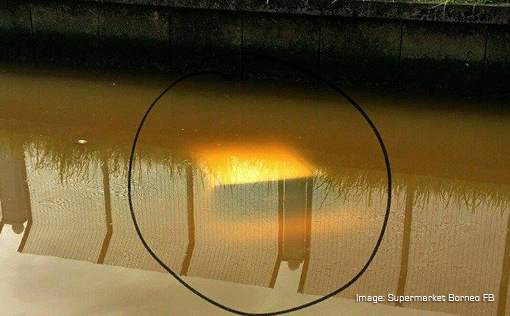 The passer by jumped in to assist the ladies on to the ground before the authorities arrived.
According to some witness on the scene, the both women were on the way back in their white Honda Civic after night out partying.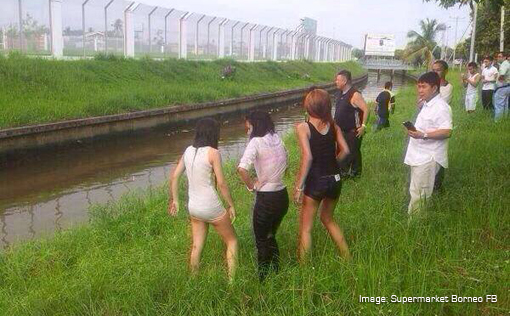 Ernyzan Verdeprado, who was involved in the accident with two of her friends denied the allegation that they were intoxicated at the time of the accident.
"Just because we were wearing sexy outfit, don't make any assumption that we were drunk," said Ernyzan in her Facebook page.
She also posted a thank you note to all those who assisted her and her friends during the incident.