Penang set to become Northern Region's cycling hub
Penang set to become the northern region's cycling hub once the construction of Gama Supermarket and Departmental Store in Jalan Datuk Keramat has been completed in 2016.
The cycling hub which is a part of 10-storey car park currently constructed by Gama Supermarket and Departmental Store.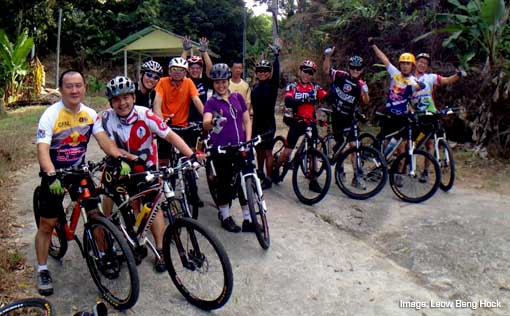 The facility will house a basement dedicated for a secured bicycle park with the capacity for 111 bicycles, a bicycle repair centre, a biker's cafe, a state-of-the-art gym complete with changing rooms.
Following this development, the cycling enthusiast in Penang will now be able to cycle to work said Penang Chief Minister Lim Guan Eng during the ground breaking ceremony at Jalan Gurdwara recently.
Currently, a 12.5 km dedicated bicycle lane is being built from Queensbay Mall to Komtar and scheduled to be completed by end of the year.