Tenom to host World Indigenous People's Day celebrations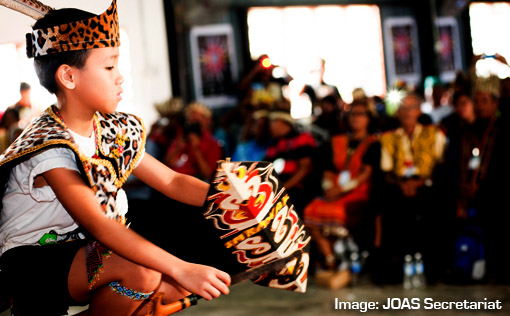 Jaringan Orang Asal Semalaysia (JOAS) be will organizing the national-level World Indigenous People's Day Celebration at Pusat Kebudayaan Murut in Tenom from 7-10th August 2014.
The event will be attended by Orang Asal from all over Sabah, Sarawak as well as Peninsular Malaysia.
Since 1994, the UN's International Day of the World's Indigenous Peoples or Perayaan Hari Orang Asal SeDunia (PHOAS) has been observed on August 9 each year to promote and protect the rights of the world's indigenous populations.
With the theme of "Uplifting Indigenous Peoples Customary Institutions" – the many rich and diverse indigenous cultures in Malaysia will be celebrated through a variety of activities; traditional games competition, cultural performances, youth jamboree, sale of traditional food and crafts as well as workshops on Orang Asal traditions.
"The theme chosen for this year's Indigenous Peoples' Day at National Level reflects the importance accorded by Indigenous Peoples locally and internationally to the existence and significance of the customary laws and the institutions that regulate, maintain and implement them," explains Thomas Jalong, JOAS president.
"The United Nations and the international community recognizes and acknowledges the rights of Indigenous Peoples to maintain and exercise our customary laws and practices.
Such right is stipulated under Article 34 of the United Nations Declaration on the Rights of the Indigenous Peoples (UNDRIP)," he added.
As hosts, local village organizations; Kampung Imahit, Kampung Alutok and Persatuan Penduduk Kampung Pongolobon, Abingkoi, Korolok, Ahuron, Kemabong, Tenom (PAKAT), have spent the last few months in preparation to welcome fellow Orang Asal and visitors alike.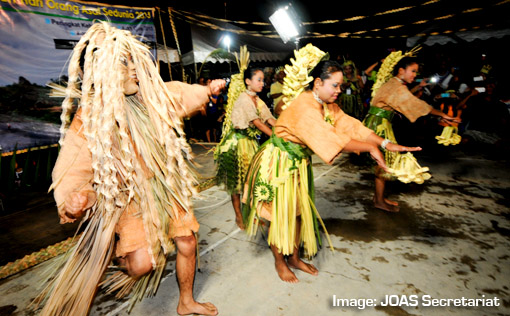 "Celebrating this year's World Indigenous Day Celebrations in the more rural part of Sabah is a good move as it would expose the communities here to what the celebrations is all about; to remind all of us, whether in Sabah, Sarawak or Peninsular Malaysia, that we are Orang Asal," explained Marusin Bin Peliten from Kampung Alutok in Ulu Tomani.
The event is open to public. Event details are available on JOAS's Facebook accessible through www.joasmalaysia.org.