Orphans break fast at Domino's Pizza "Ria" outlet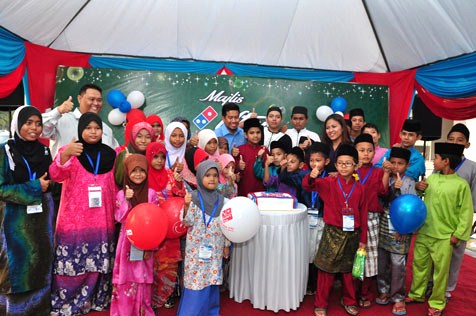 In conjunction with the holy month of Ramadan, Domino's Pizza Malaysia played host to 25 orphans from Pertubuhan Kebajikan Anak-Anak Yatim dan Miskin Sabak Bernam at a Majlis Iftar event at its new 'Ria' outlet in Kuala Selangor recently.
The underprivileged children from the orphanage were captivated with the open viewing area where they got to see first-hand pizzas being made.
The nice and clean outlet offers the most comfortable seating and live streaming of popular Raya tunes from it's very own music channel, Domino's FM.
This unique feature is available at 13 Domino's Pizza outlets across the country with enhanced dine-in experience, commonly referred to as 'Ria' outlets. There are currently more than 100 Domino's Pizza outlets in the country.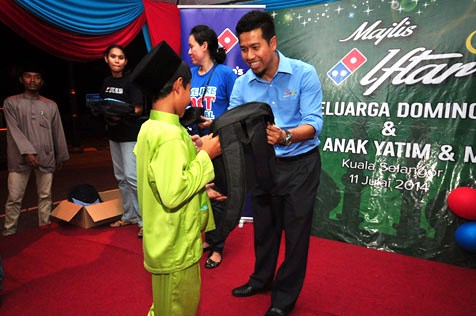 Domino's Pizza Malaysia and Singapore general manager Shamsul Amree said Domino's placed great importance on nurturing and contributing positively to the communities it operates in.
"To-date, Domino's has brought joy to more than 100 charitable homes through various contributions during the major festive celebrations.
"In line with our effort to continuously enhance customer experience, we welcome Domino's Pizza fans to bring friends and family to experience dining-in at our Ria stores all around the country," he said.
The children had great fun singing along to popular Raya songs in karaoke style.
Later they received schoolbags filled with school supplies.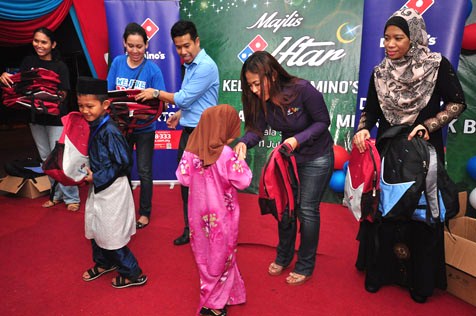 After breaking the fast, the children and their caretakers were taken on a tour of the nearby mangrove swamps to catch sight of the famous Kuala Selangor fireflies.
Mohd Haikal, a 9-year-old resident of the home said, "I had a lot of fun singing along to Hari Raya songs because I knew all the words. I saw the pizza maker prepares the pizzas that we got to eat later and the fireflies emitting light in the night."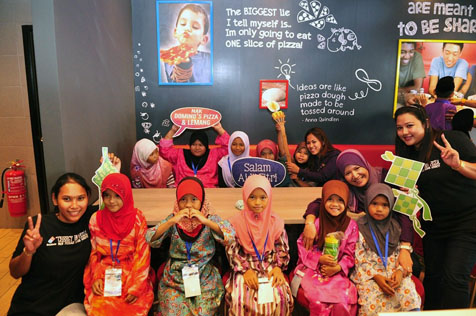 "We are delighted to break fast with Domino's. It is heartening to see the joy on the children's faces when they saw the fireflies and it was such a pleasant surprise to see the children open up and sing along," said the home's caretaker principal Fadilah in thanking Domino's for the memorable event.
Founded in 2007, Pertubuhan Kebajikan Anak-Anak Yatim Dan Miskin Sabak Bernam is an orphanage as well as a shelter and currently home to 30 abandoned and needy children. Located at Kampung Sungai Mandur Wahid, Parit 4, Sungai Burong, Sekinchan, the home is a non-governmental organisation and subsists on the charity of the public.