Veteran Malaysian comedian Maidin Ibrahim passes away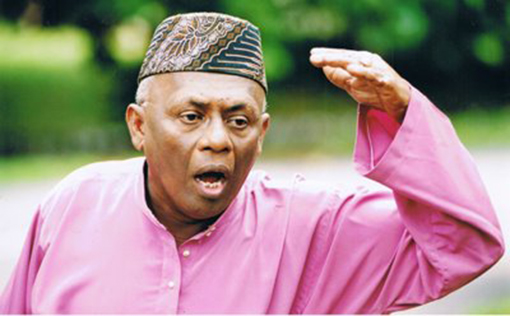 ALOR SETAR – With the heartfelt loss of comedy genius Robin Williams comes another heartbreaking news as this time Malaysia's very own veteran comedian Maidin Ibrahim passes away.
Maidin Ibrahim, 76 had passed away due to a heart attack at his home in Kampung Pokok Tai, Gurun after his afternoon prayers at 2pm.
The late Maidin was also known as "Pak Tam" or a.k.a Mamu had left behind a widow, Habira Ibrahim and 5 children and also 3 grandchildren.
Maidin was born in Pokok Keras, Bagan Lalang, Butterworth had found his talent since the 1950's with a group of "Boria" at their village.
He was known for his rib tickling performance in popular Malay movies such as Anak Mami and Nana Tanjung.
During his glory days, the talented Maidin had won the Anugerah Skrin Award in the year 2000/2001 for his performance in the drama Pinang Durian.
________________________________
All news posted on this website are written by Malaysians from all walks of life who are trained by Citizen Journalist Malaysia. If you are passionate about writing, photography or  video storytelling and would like to contribute your articles, photographs or videos of events that is happening in your community, please (CLICK HERE)
________________________________
For more updates, please like us on Facebook