Mrs Mexico wins Mrs U.S. Polo Assn. 2014 subsidiary title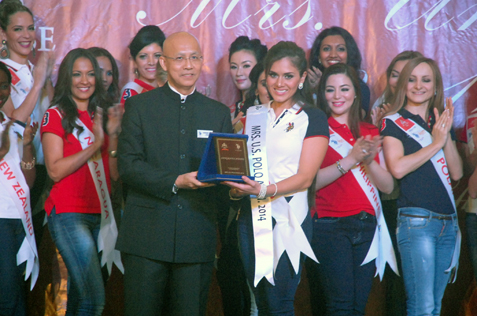 Yezenia Navarro, a mother of three, representing Mexico in Mrs Universe 2014 won the subsidiary title of Mrs U.S. Polo Assn. during the Delegates Preview of Mrs. Universe 2014 World Finals at Paradigm Mall, Petaling Jaya on August 24, 2014.
The subsidiary title was adopted by U.S. Polo Assn. Malaysia as the presenter of the Mrs Universe 2014 World Finals.
The title was bestowed on Yezenia by U.S. Polo Assn. Malaysia group chairman Andrew Soon.
The 30-year old actress and model is among 39 delegates from all over the world, including Malaysia vying for Mrs Universe 2014 title.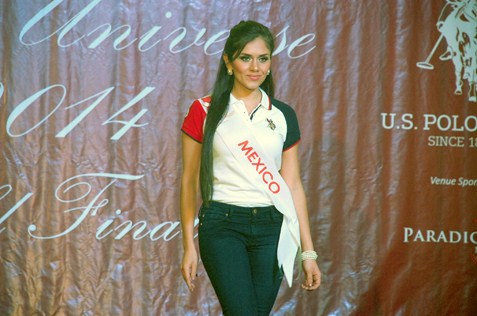 All the 39 delegates paraded on the catwalk wearing polo T-shirts by U.S. Polo Assn. and introduced themselves to the audience.
The title is awarded based on the scores given by a panel of judges who included reigning Mrs. Universe 2013 Carol Lee, Asia and Malaysia Top Male Supermodel Wilson Tan, U.S. Polo Assn. Malaysia managing director  J.T. Lim and WCT Land executive director Joseph Choe Kai Keong.
WCT Land is the developer and owner of Paradigm Mall which was the venue sponsor of the Delegates Preview.
The Delegates Preview event was emceed by Miss World Malaysia 2012/2013 Lee Yvonne.
After the award, the delegates paid a visit to the U.S. Polo Assn. boutique located in Paradigm Mall.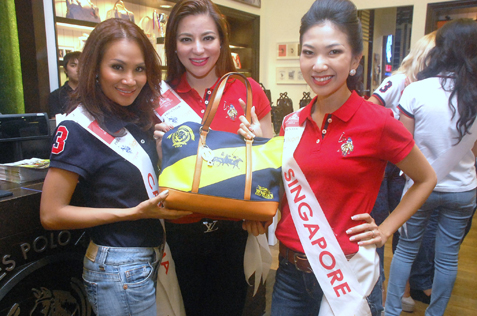 Yezenia told Citizen Journalists Malaysia (CJMY) that she felt very happy to win the subsidiary title as she least expected and hope to do one step better this time by winning the prized title and crown of Mrs Universe 2014 at the grand finale.
Yezenia who is married to an airline pilot said her favourite clothing brand when it comes to sporty and fashionable look has always been her first choice of U.S. Polo Assn.
"I have been wearing the brand since my university days. And guys and gals, believe me when I say, U.S. Polo Assn. gives comfort, better quality material, durable and can last a long time," said Yezenia giving the thumbs up sign of approval.
The elegant actress, model and mother to three boys aged aged 11, 8 and 4, who arrived on August 21 said this was her first time in Malaysia and did not know what to expect.
"I love Kuala Lumpur. Everyone here seems so nice. I like the Petronas Twin Towers which are the most beautiful buildings and I love the local food here because they are all great tasting foods."
The Mrs Universe 2014 World Finals will be held in Asia for the very first time at Sunway Resort Hotel and Spa, Petaling Jaya on August 29, 2014.
Started since 2007, the concept of the Mrs. Universe is different from that of the Miss Universe. The main highlight of the event is the forum, where all the delegates are united in their motto: "One universe, One voice, To stop violence against women".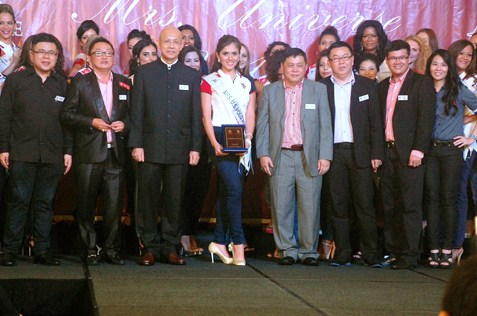 ________________________________
All news posted on this website are written by Malaysians from all walks of life who are trained by Citizen Journalist Malaysia. If you are passionate about writing, photography or  video storytelling and would like to contribute your articles, photographs or videos of events that is happening in your community, please 
(
CLICK HERE
)
________________________________
For more updates, please like us on
Facebook