Dora Rocks party to entertain children during school holidays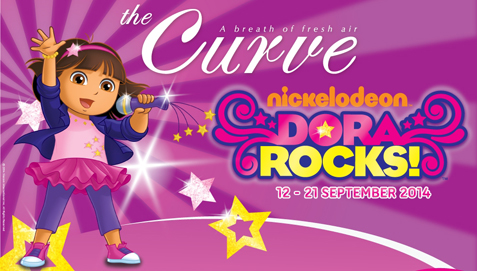 The adventurous TV heroine Dora the Explorer and her cousin Diego Garcia are bringing excitement and fun-filled treat for children during the school holidays with their appearance at the Dora Rocks Party in the Curve.
The Meet and Greet sessions with Dora and Diego, from the popular children's cartoon, "Dora the Explorer: Dora Rocks!" takes place at the shopping mall's centre court from now till Sept 21, 2014.
The two characters will be delighting the kids at 6.30pm on Monday and Thursday, and three sessions from 2.30pm onwards from Fridays to Sundays and on Malaysia Day (Sept 16).
Children under 12 will have the opportunity to dress for the party at the "Dora Rocks!" makeover booths with makeup artists, hair stylists and choices of fancy attire, as well as have their picture taken on the red carpet.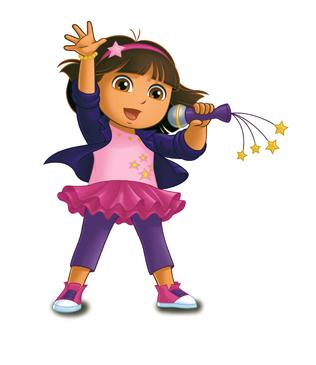 The makeover and photo session is available for free when shoppers purchase RM80 and above at the centre court, or RM200 and above at any outlet in the Curve. There are also a Colouring Corner and Game Booth for children to enjoy.
Jazmi Kamarudin, centre manager of the Curve, said: "School holidays are all about fun for the kids. "Dora the Explorer" has been a long-time favourite for the young ones for years, and a "Dora Rocks!" party just makes the holidays extra memorable for the children who get the chance to meet their favourite characters in person and have fun with all the activities in store."
Those eager to bring home a memento of their experience with the lovable characters can redeem a free Dora plush hand puppet bolster when they spend RM200 and above in a maximum of two receipts.
For more information, contact the Curve's Customer Care officers at 03-7710 6868 or visit www.thecurve.com.my or the Curve's Facebook page at www.facebook.com/theCurveShoppingMall.
Semua berita dari laman web ini adalah hasil sumbangan rakyat Malaysia dari pelbagai lapisan masyarakat. Jika anda berminat untuk lebih mengetahui mengenai kursus penulisan dari Citizen Journalist Malaysia atau ingin menyumbang artikel anda, sila (KLIK SINI)
________________________________
All news posted on this website are written by Malaysians from all walks of life who are trained by Citizen Journalist Malaysia. If you are passionate about writing, photography or  video storytelling and would like to contribute your articles, photographs or videos of events that is happening in your community, please (CLICK HERE)
________________________________
For more updates, please like us on Facebook