MMA fighters roared in the octagon at Paradigm Mall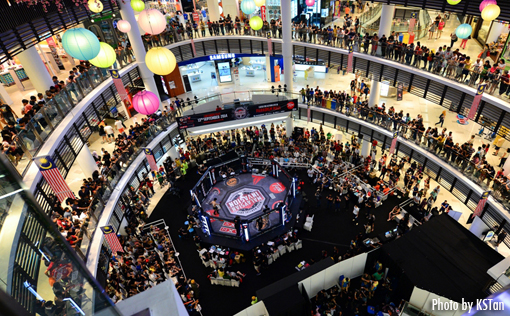 Some twenty-eight mixed martial fighters took to the fight cage to prove they are worth at Paradigm Mall's centre lobby during the Malaysian Invasion Mixed Martial Arts (MIMMA) semi finals recently.
Following the bouts, fourteen amateur mixed martial arts fighters clinched their spots at MIMMA's final round scheduled next month at Stadium Negara.
During first season in 2013, MIMMA crowned seven champions in the Flyweight, Bantamweight, Featherweight, Lightweight, Welterweight, Middleweight and Heavyweight divisions.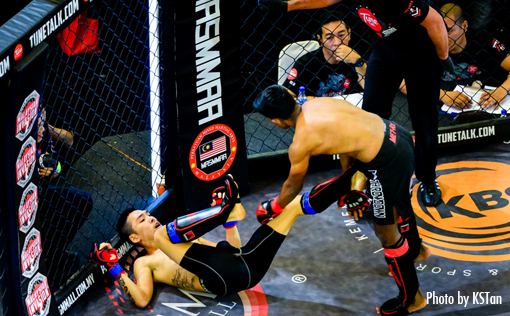 In MIMMA 2, the tournament will be looking for new champions, with a twist; winners from this season will be recognised as contenders to challenge the current MIMMA Champions for the championship title.
The MIMMA Championship titleholder will be Malaysia best amateur MMA fighter.
However, if any of the current champions have already received an offer or signed a professional MMA contract with an international organization, the title belt for that weight division will be deemed vacant for a new champion from the 2014 MIMMA.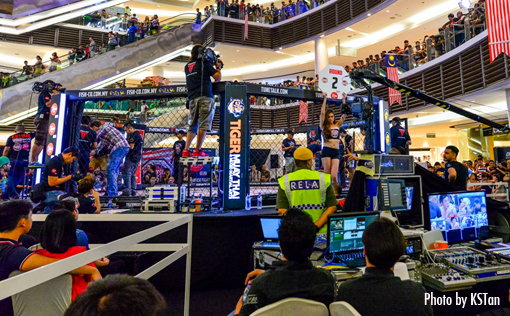 Fourteen fighters will take part in seven championship fights in the grand finals on October 25, at Stadium Negara.
MIMMA Fights Championship was the brainchild of Tune Talk CEO Jason Lo and Minister of Youth & Sports Khairy Jamaluddin, which aims to develop the fastest growing sports in the world for Malaysian martial artists and fans.