MOGSEC 2014 aims to elevate the Oil and Gas industry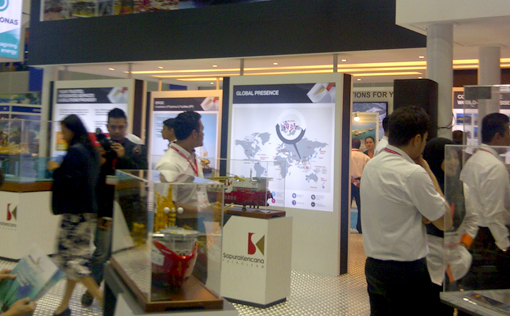 The second Malaysia Oil & Gas Exhibition and Conference (MOGSEC) was officially launched yesterday at level three Convention Center, Kuala Lumpur Convention Centre.
MOGSEC which poised to showcase Malaysia as the region's oil and gas hub was officiated by Petronas board of director member Dato' Mohamad Idris Mansor.
The exhibition, which was initiated and organised by Malaysia Oil & Gas Council for the second time, with the aim of elevating the industry in line with the aspiration of the Malaysian government will be held for three days starting September 23 to  September 24.
MOGSEC has added some new exciting lineup for visitors such as  MOGSEC Innovation Center, Business Matching Platform and the Working Group Center,  which aims to build  on the previous 2012 event.
Trade visitors will also have the opportunity in meeting more than 140 exhibitors representing players in the oil and gas sectors.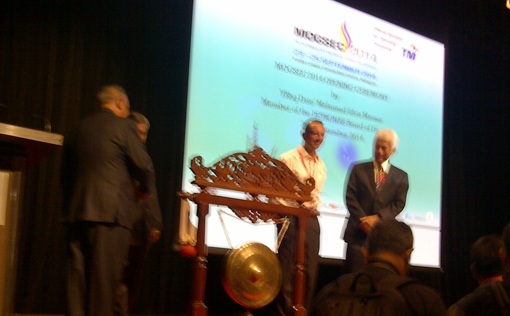 During the launch Idris said that Petronas has developed a clear strategy to conduct sustainable energy platform (EOR), which numbering to ten EOR at the moment and expected to have more however due to the high cost and highly skilled manpower required it is expected more than RM1.1 billion is required (unofficial figure) to carried out research needed.
He also noted that the aim to become Global Hub for the industry is on the way to be realised.
He also encouraged the local players and service providers to elevate themselves into global players and spread their business activities globally.
The VVIP later took time to visit the exhibitors booth held at the Hall 1 – 4 of the Convention Center, after the official opening ceremony.