Deepavali cheer for needy folk of Damansara Bistari flat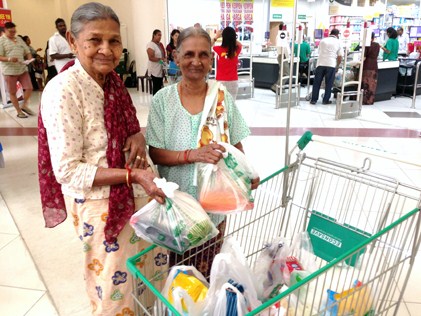 A total of 143 residents from poor families staying in Damansara Bistari low-cost flats in SS2, Petaling Jaya received shopping vouchers to purchase necessities at the Econsave supermarket in SS2 Mall on Oct 18, 2014.
Damansara Utama state assemblywoman Yeo Bee Yin who was present said the shopping vouchers given under the Jom Shopping program by the Selangor government was to help the Indian community with their Deepavali preparations.
The Deepavali festival will be celebrated on October 22 this year.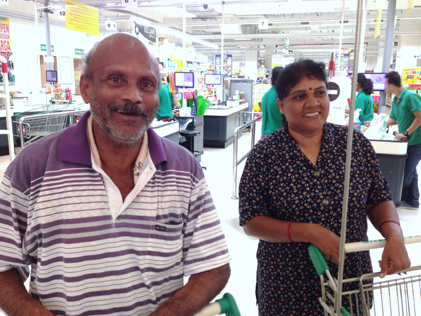 "The participants were selected from poor and needy residents and low income families from the Damansara Utama state constituency to purchase necessities for the upcoming Deepavali celebration," Yeo said.
She chatted and mingled with the participants and wished them Happy Deepavali.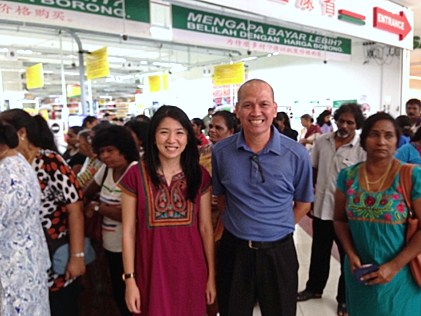 The recipients were all smiles after receiving RM100 shopping voucher each.
Among them were 82-year old Supalethcumy and 73-year old Sundrammal a/p Mahadevan who both expressed their thanks to the Selangor government for giving them the shopping vouchers.
"We are looking forward to Deepavali. The RM100 voucher will minimize our burden and make our lives better," said Supalethcumy who purchased grocery supplies for the festive season. The items she bought included cooking oil and sugar.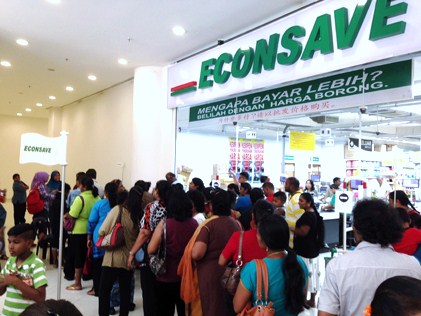 A kidney patient Nagamaya, 63, who was a former security guard and now a retiree due to his health condition said he was thankful for the RM100 voucher as it meant a lot to him. He used the voucher to buy essential goods for the coming Deepavali.
Another recipient housewife Chanda Kuppusamy, 48, said her husband is a bus driver and the voucher will help reduce their burden to some extent.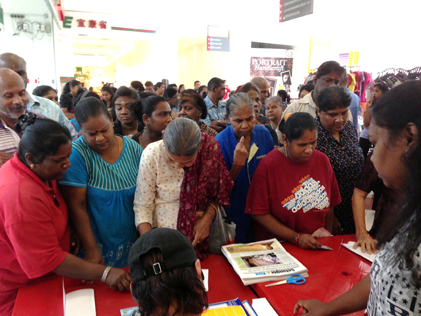 Also present at the event was Persatuan Penduduk Blok A dan B Damansara Bestari chairman Abdul Samad Abdul Rashid who had assisted flat residents in participating the program.
The Jom Shopping vouchers program is carried out every year by the Selangor government since 2008 during festive seasons such as Chinese New Year, Hari Raya and Deepavali. It is aimed at helping Selangor residents who are in low income group, underprivileged, senior citizens, single mothers, orphans and others