Golf tournament in conjunction with Majlis Sambutan Israk Mikraj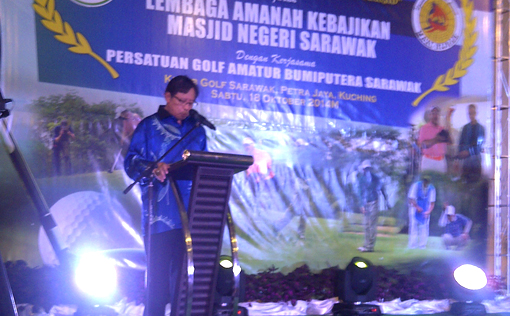 A golf tournament was organised by the Lembaga Amanah Kebajikan Masjid Negeri Sarawak (LAKMNS) recently, in conjunction with the celebration of the Majlis Sambutan Israk Mikraj 1435H/2014M in Kelab Golf Sarawak, Kuching.
The golf tournament was co-sponsored by the Persatuan Golf Amatur Bumiputra Sarawak, with the involvement of golfers from all over  Sarawak representing their Masjid and Surau.
Themed as the 'Group Golf Tournament between Masjid & Surau' received good response and support from golfers, with special events created for the non Muslim golfers to participate for a good cause.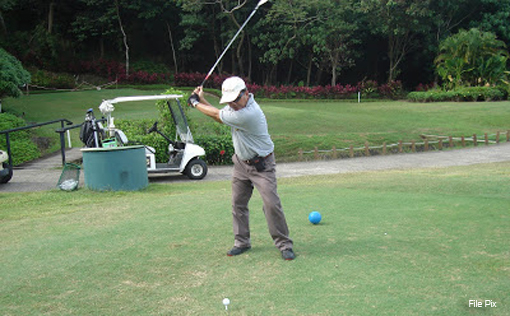 In the evening, the golfers are feeted with dinner by the host and invited guest for the night, Minister of Housing & Minister of Tourism cum the Vice President of LAKMNS, YB Datuk Amar Abang Haji Abdul Rahman Zohari bin Tun Datuk Abang Haji Openg and other dignitaries, and guest were entertained by various group of nasyid through the night.
The wining team were presented a cash token for their respective mosque and surau they represented, with few units of van being donated to selected mosques and surau.
In his opening remarks the General Manager of Lembaga Amanah Kebajikan Masjid Negeri Sarawak, Haji Mohamad Sabry welcome the generosity of all the golfers in contributing to the good caurse and hoping that all the golfers will return next year for the event.