Making cyberspace secure from cyber threats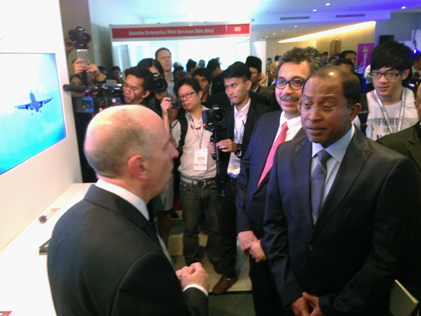 The growing cyber threat that internet users face are becoming more serious and there is an urgent need to fight fast-spreading cyber crime and making cyberspace secure.
Perak Menteri Besar Datuk Seri Dr Zambry Abdul Kadir said with more people, businesses, institutions and governments on the internet, the risk of cyber threat was increasing thus the pressing need for a more secured and trusted cyber security ecosystem.
"Cyber security is a global security issue with governments around the world spending in the millions annually on cyber recovery and defence.
"A trusted, reliable and secured ecosystem is a safeguard against a whole range of known and emerging cyber threats," he said in his opening address at the 4th Cyber Security Malaysia Awards, Conference and Exhibition 2014 (CSM-ACE 2014).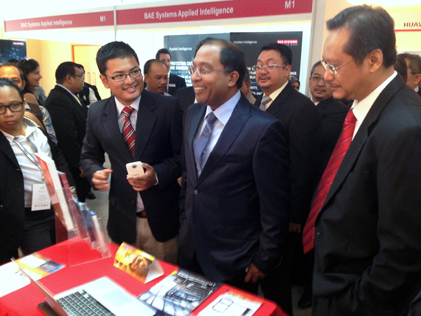 The CSM-ACE 2014 gathered cyber security experts and community to exchange ideas on security management, policy and technology.
The annual industry gathering was organised by CyberSecurity Malaysia from Nov 10 – 14, 2014 in Meru Raya, Ipoh in partnership with the Perak state government.
Science, Technology and Innovation Deputy Minister Datuk Dr Abu Bakar Mohamad Diah said internet users faced increased risks of becoming the targets of all types of cyber attacks.
"Cyber attacks have become more frequent, sophisticated and widespread.
"The internet is vulnerable to cyber crimes and growing misuse of personal information related to business. The increasing number of such incidents would, in the long run, harm the country's economic growth, competitiveness and innovation.
"We must protect all critical systems and assets that are vital to the nation. It is undeniable fact that securing cyberspace to meet the escalation in the intensity and sophistication of cyber crime and other cyber security threats is a difficult strategic challenge that requires a coordinated and focused effort from all stakeholders," he said.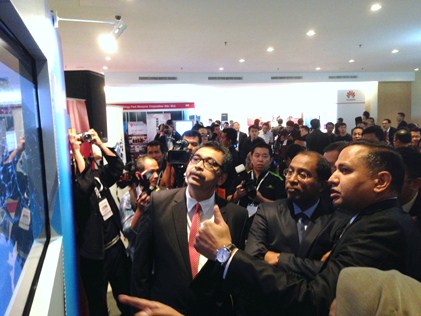 Abu Bakar said this year's CSM-ACE theme "Trusted and Secured Ecosystem" was well chosen, most timely and make the perfect theme, given the growing cyber threats that users of cyberspace faced.
"We hope that CSM-ACE 2014 is a step further towards working together and to build a safe, secure and resilient cyber ecosystem in Malaysia," he said.
The CSM-ACE 2014 launch also took Dr Zambry and its guests for a tour of the exhibition floors with over 20 local and international exhibitors showcased a variety of the latest cyber security technologies and solutions.
CyberSecurity Malaysia (CSM) is the national cyber security specialist agency under the purview of the Ministry of Science, Technology and Innovation (MOSTI). This is the first time CSM-ACE was held outside of Kuala Lumpur.