A Christmas musical delights at the Curve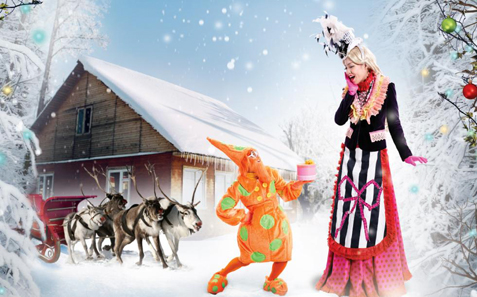 The Curve shopping mall in Mutiara Damansara, Petaling Jaya is welcoming the year-end school holidays and Christmas season with lots of fun and exciting music and song.
The Curve's centre court is transformed into a whimsical Christmas wonderland with a special Christmas log cabin surrounded by snowmen and Christmas trees and a warm fire crackling in the fireplace.
The cabin sets the stage for a musical performance entitled "A Christmas Encounter" filled with song, dance and laughter. It tells a heart-warming story of friendship and joy with lively gnomes and happy carollers meeting at the cabin as they come together to spread Yuletide cheer.
The musical performance from now until Jan 1, 2015, is shown twice a day on weekends, public holidays and Christmas eve, as well as once a day on Fridays and New Year's eve.
There will also be other musical performances such as Saxobeat Musical, Trio Celeste, Cheery Carolers and Caroling Dance Crew.
Santa Claus and his pixies will go on walkabout in the mall to greet shoppers.
There will be a Christmas workshop for children to show off their creative skills at the Creation Station.
Shoppers who spend a minimum of RM450 will be able to redeem an exclusive Season Greetings Towel Pack, consisting of high-quality soft cotton bamboo towels.