Malaysia and Australia meet at oil and gas roundtable
A round table meeting between Australian and Malaysian intellects from the oil an gas industry were held at the Royale Chulan Hotel, Jalan Conlay, Kuala Lumpur. Discussions ranged on business opportunities, emerging trends and technologies, demands for skills training and the opportunities in collaboration between two countries.
The meeting was jointly organised by The Australian Trade Commission, together with the Malaysian Oil & Gas Services Council (MOGSC) and Universiti Teknologi Petronas. Headed by Australian Trade Commissioner Joel Backwell and Malaysia by Associate Professor Dr Mohd Shahir Liew of University Teknologi Petronas.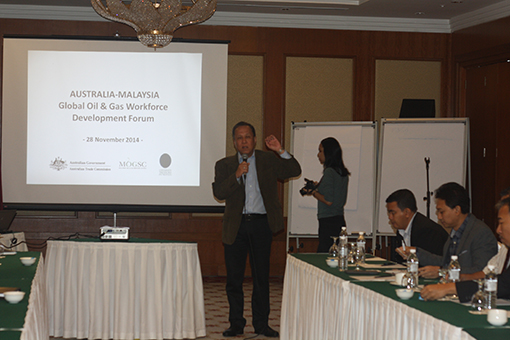 Australian companies that attended the meeting were mostly specializing in workforce skills and training in the Oil & Gas industry. A total of twenty three representative from each side joined the roundtable discussing various issue in the oil & gas industry and pressing on the issue of skills and labor market.
The expensive labor market in Australia is on of the issues that were brought up at the roundtable. Prof Brian Evans of Curtin University of Technology said that Malaysia could be left behind in ten years time if they fail to embrace the new technologies which are emerging rapidly in the world today. Also indicating that China may dominant the oil and gas market with its labor force and technology seeing rapid development in the industry.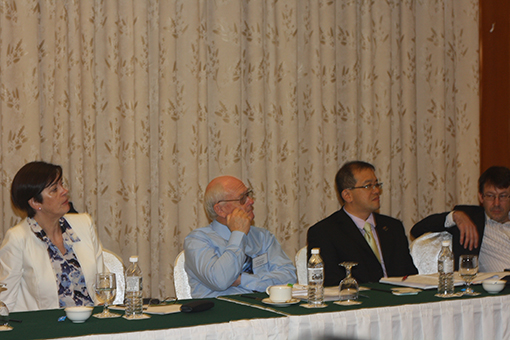 Semua berita dari laman web ini adalah hasil sumbangan rakyat Malaysia dari pelbagai lapisan masyarakat. Jika anda berminat untuk lebih mengetahui mengenai kursus penulisan dari Citizen Journalist Malaysia atau ingin menyumbang artikel anda, sila (KLIK SINI)
________________________________
All news posted on this website are written by Malaysians from all walks of life who are trained by Citizen Journalist Malaysia. If you are passionate about writing, photography or  video storytelling and would like to contribute your articles, photographs or videos of events that is happening in your community, please (CLICK HERE)
________________________________
For more updates, please like us on Facebook