Mom desperately needs to raise RM200K to save her only baby
The mother of a 18 months old baby, Siti Nurhidayah Shaari, 20, who lives is Taman Air Biru, Pasir Gudang is feeling desperate and helpless as she needs to raise RM200,000 urgently to enable her baby to have a liver  transplant and to lead a normal life.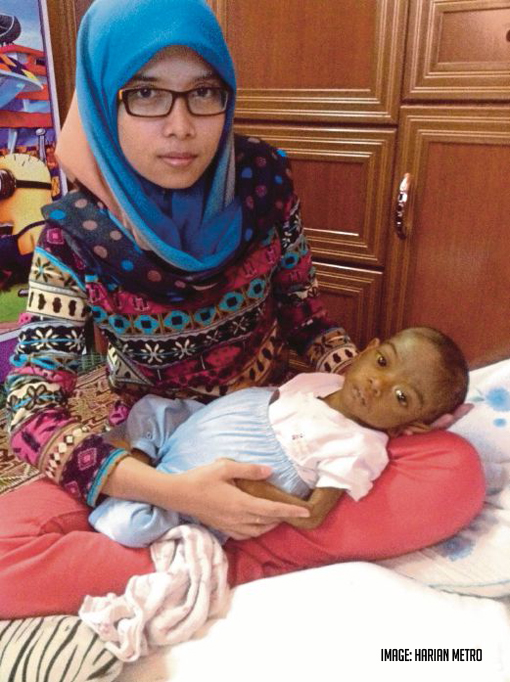 Siti Nurhidayah said, her baby son, Putera Fathullah Fahmi who has been suffering from chronic liver disease since birth and had undergone surgery once when he was 5 months old.
Adding, she said, the attending doctor  has strongly recommended that her baby to go for a liver transplant, the sooner the better.
Siti Nurhidayah said, she has managed to raise RM28,000 so far and is appealing to the public generosity to make up for the remaining shortfall.
All contributions can be made directly to her,  Siti Nurhidayah Shaari,  Maybank account number 151240294649 or CIMB account number 7613256663.