DiGi brings high speed internet to rural communities in Kemaman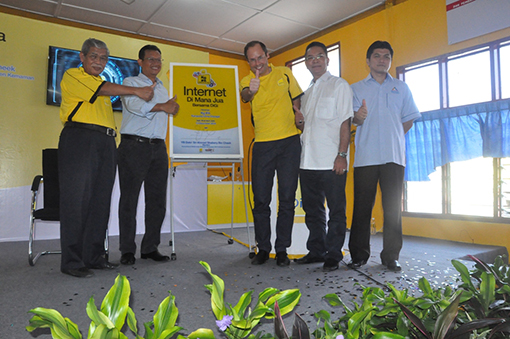 DiGi Telecommunications (DiGi) today launched its first Kg IFA (Internet For All) in Kg Gong Chengal, Kemaman. DiGi's Kg IFA will see rural villages equipped with high speed internet connectivity for local communities to access internet services via WiFi or mobile internet, anywhere, anytime within its vicinity.
DiGi plans to progressively rollout Kg IFA for communities nationwide, driving greater internet usage by readying infrastructure that provides access to a consistent internet experience and easy ownership of internet-enabled devices with a range of affordable smart devices and plans.
Officiating the launch, YB Dato' Sri Ahmad Shabery bin Cheek, Minister of Communications and Multimedia Malaysia said that the internet plays an important role for the development of the country as it brings significant socio-economic, education, and development benefits to all Malaysians.
"The ministry applauds DiGi's efforts to provide easy access to internet services to more rural areas.  Bringing internet connectivity here will create the much needed opportunity for the local community to access information and get a chance to improve their living standards by creating new sources of revenue through e-commerce," he added.
Also present at the launch were Director of DiGi.com Bhd, Dato' Ab Halim Mohyiddin, MCMC's Chief of Support & Services, YM Tengku Zaib Raja Ahmad and DiGi's Chief Executive Officer, Lars Norling.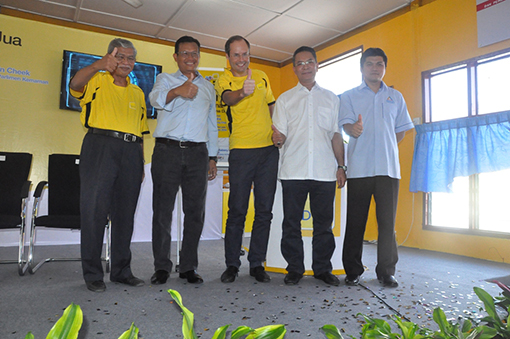 Dato' Ab Halim  said, "Today's launch means a lot to us in DiGi as it marks another important milestone in our continuous effort to provide internet access to more Malaysians, consistent with our Internet For All mission. We believe this initiative is one of the best approaches to empower the local community as the internet will bring benefits to them in terms of education, development and opportunities to grow their businesses as well as to stay connected to the digital world we live in today."
"It is DiGi's goal to have all the households in Kg IFA connected either via mobile internet or WiFi. This will be our contribution to help Malaysia achieved its aim of 75% household broadband penetration by 2015," added Dato' Ab Halim.
In conjunction with this launch, classes for computer training and internet familiarisation, e-learning, e-commerce and e-banking will also be organised to help the people of Kg IFA reap the full benefits of the Internet. These classes will be facilitated by the Pusat Internet 1Malaysia, which is also managed by DiGi in collaboration the Malaysian Communications and Multimedia Commission.
Furthermore, with mobile communications and internet easily accessible, DiGi is also mindful of the need to safeguard users especially schoolchildren from threats related to internet use. DiGi through its CyberSAFE in Schools initiative also organised workshops to educate and create awareness amongst the Kg IFA community on the importance of internet safety.