International Motorcycle Festival (IMF) 2014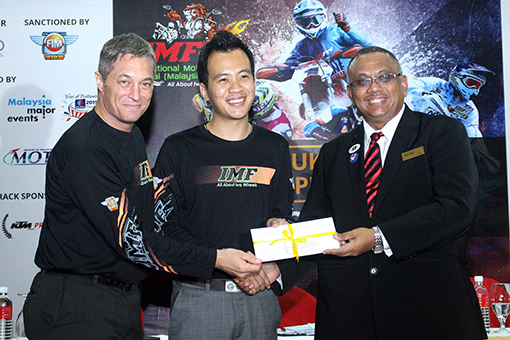 The second press conference for the inaugural International motorcycle Festival (IMF) 2014 was held at official accommodation partner, Nouvelle Hotel in Sungai Besi, Kuala Lumpur, this afternoon. The final updates including riders list, race and event schedules, track details, sponsor and exhibitor details and concert performers, were officially revealed by the organisers.
The three day festival which aims to be an annual celebration for motorcycle enthusiast is organized by DMEO Exhibit Sdn Bhd and will be held at the Bukit Jalil Open Air Car Park from 19th to 21st December, 2014. IMF 2014 which is a festival organized by bikers for bikers, is organize by DMEO Exhibit Sdn. Bhd. And supported by the Ministry of Transport, Tourism Malaysia & Ministry of Youth & Sports – is expected to be the largest open biker festival in Malaysia and South East Asia, and will see between 150,000 to 180,000 visitors from Malaysia, Singapore, Thailand, Indonesia, The Philippines, Taiwan and more.
IMF 2014 will also incorporate the very first EnduroCross Championship (Friendly Match) in Asia as part of its main attraction, with some of the best riders from the world heading to Malaysia to compete, as well as the SuperMoto race. A custom built motocross track will be laid out for the race, which will be managed by experienced race director Colin Robin. Also another key element of the festival will be The Galleria one-stop retail hub which will boast over 168  booths featuring the widest range of motorcycle related products and services, with bargains galore.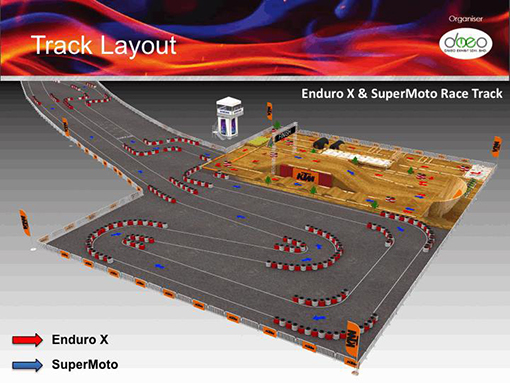 At press time, 82% of the booths have already been sold. Also planned for the festival is a variety of activities that will include an Outdoor bikers gathering, Supermoto bike stunt, Wheelie stimulator, all type of bike show, riders workshop, a rock concert featuring Amy Search & Bunkface, lucky draws and retail of premium items, and an large food & beverage section featuring a wide range of local and international delicacies. Thousands of Bikers will convoys from Singapore and Thailand (organized by IMF & Xtreme Biker), attending the festival and bikers' gathering, will be provided with Police escort from their respective borders to ensure their safety and smooth transition to the venue on the 20th December 2014.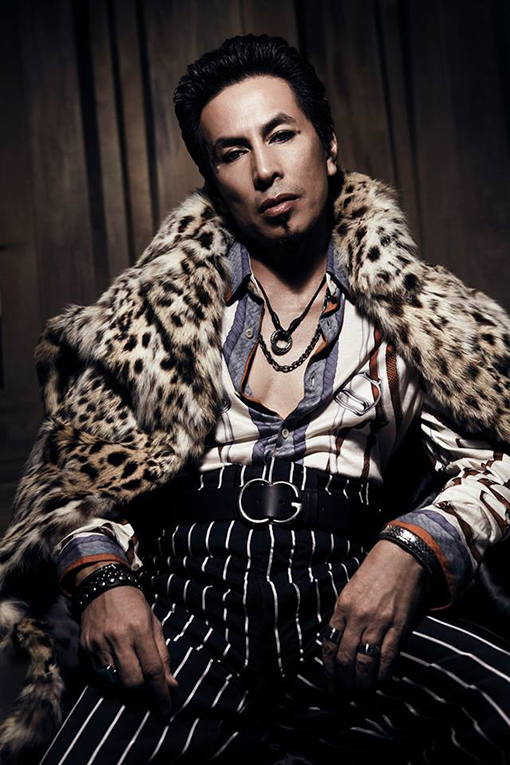 IMF 2014 will also be hosting RIDE RIGHT Workshops & Presentation sessions, which will educate bikers on bike safety & maintenance checks, safety clothing, safe riding techniques, road safety practices, riding tips from experienced and expert riders, as well as sharing sessions. As a prelude to IMF 2014, there was an ongoing nationwide RIDE RIGHT with IMF (Celebrities and Street bikers) Campaign leading up to the festival, which featured group rides, biker and celebrity interviews among other things. The campaign and also the festival, opens up opportunities for companies to promote their brands and interact with their potential customers, as well as develop a sense of community with festival attendees in a fun, interactive and sincere way.
IMF 2014 will run from 10am to 10pm daily, Admission to the festival is free but ticketed. Tickets will be made available through various promotional channels.
Full details of the festival can be found in the accompanying PDF file or at the official website http://imf.dmeoexhibit.com/.