Dubu Dubu turns three, celebrates with Dubu dance challenge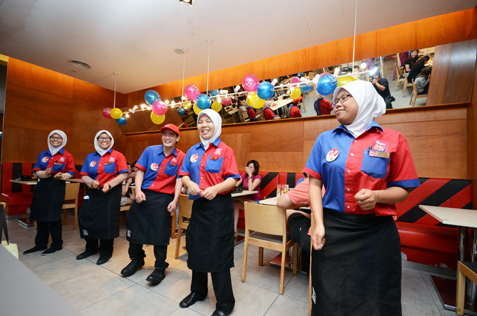 Dubu Dubu, a chain of Korean restaurant that is fast becoming a household name among locals, is celebrating its three-year anniversary.
Anniversary promotions from now till Jan 11, 2015 include doing the Dubu dance in public at the eatery to immediately enjoy a 30% discount off total food bills and a contest to see who can wiggle or shake most like the humble tofu.
Contest participants are required to video themselves doing the Dubu dance moves and upload it onto the Dubu Dubu Facebook page to stand a chance to win an all expenses paid trip for two to Korea and a makeover.
Wong Kah Yong, executive director of CRDubu Malaysia, says: "It's all in the name of fun, and the whole idea is to get people on their feet to do a shake in celebration of our third year. It's that simple.

Dubu which means tofu in Korean, is a popular ingredient in many of the dishes at the eatery and is also the inspiration behind the name of the dance move.
"Customers are lining up outside Dubu Dubu restaurants to try one of our signature dishes, the Soondubu Jigae (spicy soft tofu stew) which is on sale for a rock bottom price.
"The Soondubu Jigae deal must have hit the right spot among Malaysians who love this dish because orders keep pouring in till we finish for the day," says Wong.
According to Wong, Malaysians enjoy the wholesome taste of rich Korean food. He says, "It appeals to people from all walks of life and our customers usually order a few different dishes which they share with each other and this results in a very communal experience.
"At Dubu Dubu, we take pride in serving our customers with everything of a certain quality, so people can have a satisfying meal, made from the freshest ingredients and cooked in an authentic style.
"We want to build trust with our customers so when they leave Dubu Dubu, they keep coming back."
Dubu Dubu is a fast-growing chain of restaurants in the country that serves high quality, authentic Korean dishes in a comfortable and trendy setting. From its first restaurant in 2011 in Mid Valley, this Korean franchise has now grown to eight restaurants with the latest recently opened in Gurney Paragon Mall, Penang and IOI City Mall in Putrajaya.
For more information on the anniversary promo, visit www.dubudubu.com.my or Facebook at  www.facebook.com/DUBUDUBU.urbankoreanfood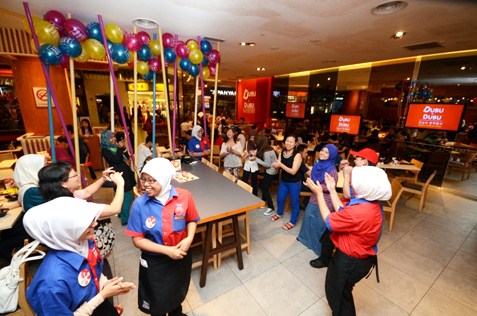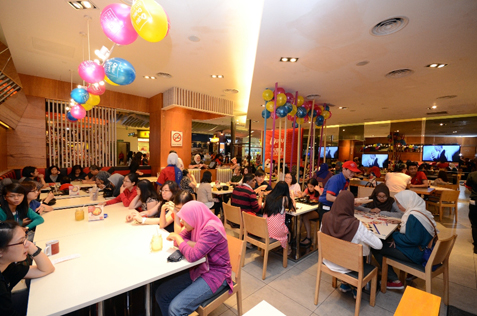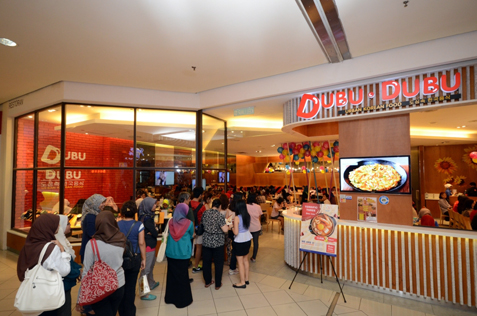 Semua berita dari laman web ini adalah hasil sumbangan rakyat Malaysia dari pelbagai lapisan masyarakat. Jika anda berminat untuk lebih mengetahui mengenai kursus penulisan dari Citizen Journalist Malaysia atau ingin menyumbang artikel anda, sila (KLIK SINI)
________________________________
All news posted on this website are written by Malaysians from all walks of life who are trained by Citizen Journalist Malaysia. If you are passionate about writing, photography or  video storytelling and would like to contribute your articles, photographs or videos of events that is happening in your community, please (CLICK HERE)
________________________________
For more updates, please like us on Facebook