Seniors enjoy the fun of Rock 'n' Roll Christmas at eCurve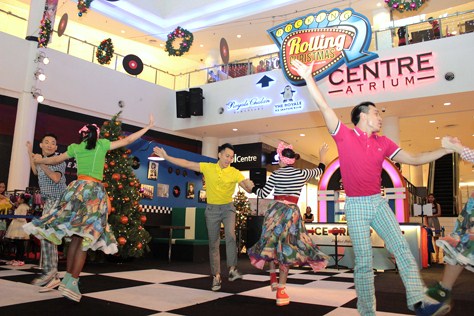 It was an experience not to be forgotten for close to 20 senior citizens from Joy Haven Home for The Elderly, Petaling Jaya, along with their guardians who were the guests of honour at a special gathering organised by eCurve to celebrate the upcoming Christmas.
The event, held at eCurve's centre atrium on Dec 15, 2014, was part of the mall's effort in giving back to the society.
The old folks were treated to a dance musical performance by Roxy and the Hot Stuff, which had the senior citizens enjoyed the upbeat show, in a throwback to their younger years of good old 1950s when rock and roll was performed.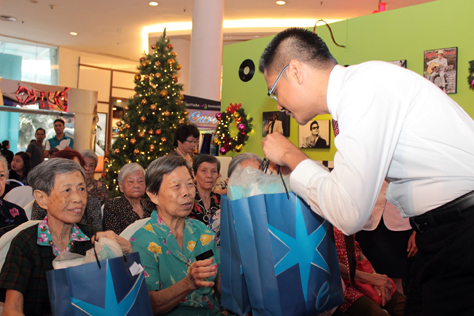 "Our seniors and elderly should not be forgotten during any festive season, and we at eCurve wanted to bring a little fun and merriment into their lives.
"Our rock 'n' roll theme is a perfect way of doing just that and we surely hope that they enjoy their time here," said eCurve centre manager Azizul Hisham Ahmad.
In line with the season of Christmas, the old folks were presented with goody bags by the management and enjoyed a hearty meal at The Manhattan Fish Market.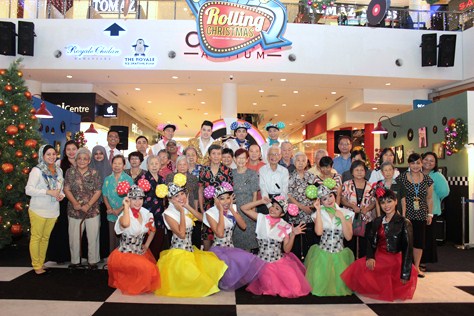 Semua berita dari laman web ini adalah hasil sumbangan rakyat Malaysia dari pelbagai lapisan masyarakat. Jika anda berminat untuk lebih mengetahui mengenai kursus penulisan dari Citizen Journalist Malaysia atau ingin menyumbang artikel anda, sila (KLIK SINI)
________________________________
All news posted on this website are written by Malaysians from all walks of life who are trained by Citizen Journalist Malaysia. If you are passionate about writing, photography or  video storytelling and would like to contribute your articles, photographs or videos of events that is happening in your community, please (CLICK HERE)
________________________________
For more updates, please like us on Facebook