Samsung launches Galaxy A smartphone in Malaysia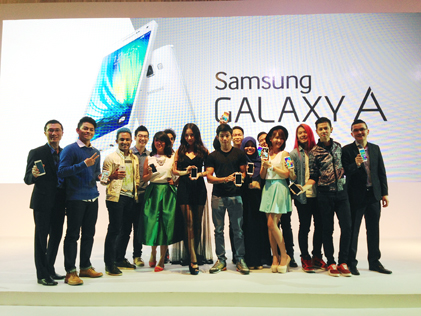 Samsung's highly anticipated Galaxy A smartphone with its signature 120° wide selfie feature has arrived in Malaysia. The new Galaxy A series – Galaxy A5 and Galaxy A3 – were officially launched in Kuala Lumpur on Jan 8, 2015.
Speaking at the launch, Samsung Malaysia Electronics vice president for mobile, IT and digital imaging Lee Jui Siang said the Galaxy A5 and A3 showcased enhanced functionality and optimization for a social networking experience centred around the user, especially the youth.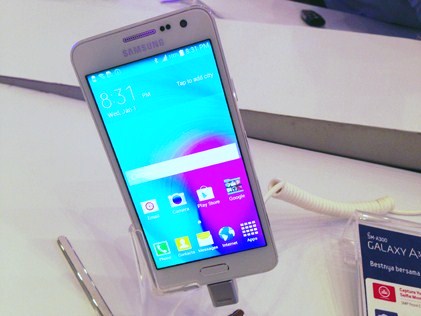 "More young people are getting smartphones and the booming social networking apps have enabled them to join the selfie craze that has swept the world over the past years.
"The Galaxy A5 and A3 jump on the selfie bandwagon and further redefine it with their signature wide selfie feature, which complement the needs of a highly digitally connected and style-conscious youth audience," Lee said.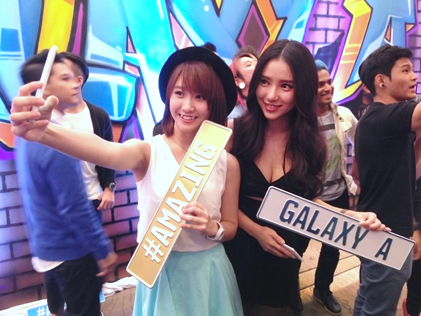 Selfie is an action where a person takes a photo of himself or herself with a hand-held smartphone and then uploads it to social networks.
In conjunction with the launch, the company introduced the "Bestnya Bersama" campaign which aimed to bring Malaysian youth together through the wide selfie feature and music platform.
The campaign include Galaxy A Series A-list home grown talents comprising actor-singer-musician Izzue Islam, commercial model Venice Min, singer and teen idol Najwa Latif, beat boxer Shawn Lee, singer Ke Qing, electro pop music group Paperplane Pursuit, singer-musician-songwriter Liyana Fizi and rock band An Honest Mistake.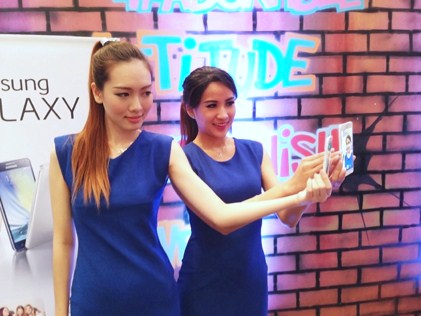 The Galaxy A5 is the higher spec of the two with a 5″ screen, rear camera with 13-mega pixel sensor, a 2,300 mAh battery and weighs 123g as against Galaxy A3's 4.5" screen, rear camera with 8-mega pixel sensor, 1,900 mAh battery and weight of 110.3g.
Galaxy A5 and A3 are priced at RM1,199  and RM899 respectively and are available in four colours – gold, black, silver and white. They will be available from Jan 9 onward at all Samsung Experience stores and authorized dealers.
Semua berita dari laman web ini adalah hasil sumbangan rakyat Malaysia dari pelbagai lapisan masyarakat. Jika anda berminat untuk lebih mengetahui mengenai kursus penulisan dari Citizen Journalist Malaysia atau ingin menyumbang artikel anda, sila (KLIK SINI)
________________________________
All news posted on this website are written by Malaysians from all walks of life who are trained by Citizen Journalist Malaysia. If you are passionate about writing, photography or  video storytelling and would like to contribute your articles, photographs or videos of events that is happening in your community, please (CLICK HERE)
________________________________
For more updates, please like us on Facebook