Exploring the "Crab Island"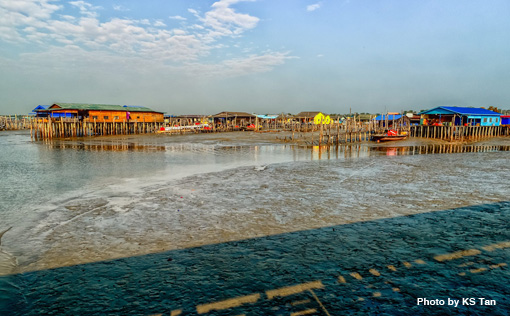 If you want to experience a slow paced and relaxing lifestyle away from annoying honking sounds, look no further than a thirty minute boat ride from Port Klang to an island called Pulau Ketam.
The island which is located off the coast of Port Klang is popular among day trippers and tourists who stays in the many chalets on the island, looking for a getaway from the busy city life.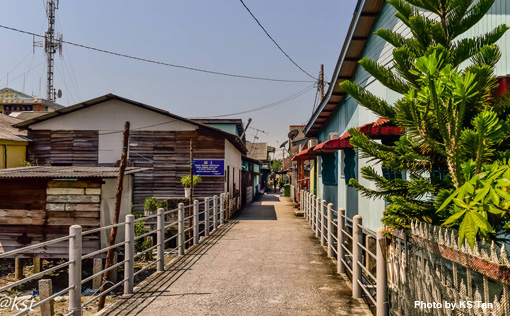 Some six thousand people lives in two villages on the island; Kampung Pulau Ketam and Kampung Sungai Lima and are mainly involved in the fishing industry. There are no cars on the island, the residents and tourists either walks or uses bicycle to travel around the island.
Pulau Ketam was founded circa 1880, when it was still a desolate, small island full of mangrove swamps but famous for its crabs. Hainanese fishermen from Port Klang, were the first to arrive at Pulau Ketam catching crabs for their living.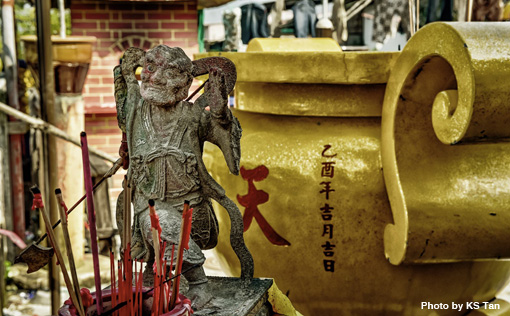 In 1872 a temple named "Chuan Eng Bio" was built near an area, which is now known as Jalan Timur. With the expanding fishing industry many fisherman stayed permanently, making Pulau Ketam as their home.
Fire in 1967 and 1972 destroyed the houses and shop lots around Pulau Ketam and led to the founding of Bomba Sukarela Pulau Ketam in 1972. All of Volunteer Members are from Pulau Ketam's residents.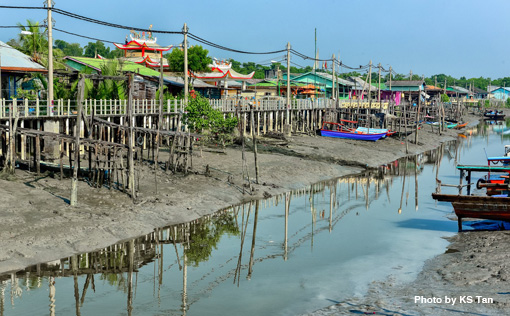 Since September 2014, Pulau Ketam has started hosting their own arts festival which held on the island for almost a week.
The island, which is famous for its "floating houses", perched on wooden stilts 1 to 10 metres (3 to 33 ft) above sea level is connected the mainland ia ferry service and private speedboats, which starts as early eight in the morning and ends at seven in the evening.