No plastic day in Malacca from April 1st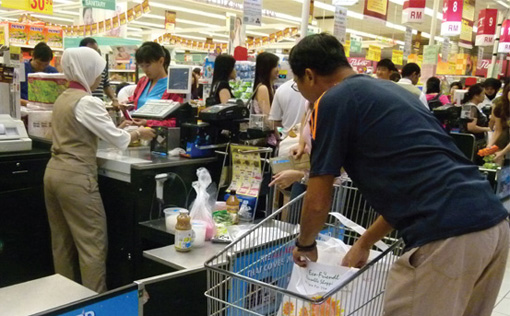 Malacca state government will declare Fridays and Saturdays as "No Plastic" days at all supermarkets and shopping malls effective April 1.
Previously the premises in Malacca had a "No Plastic Bag Day" on only Saturdays.
Consumer activist Muhammad Sha'ani Abdullah said the public should understand the main objective of the initiative, which was to reduce wastage, and using alternatives such as paper bags did not serve the purpose.
Muhammad Sha'ani also said besides supermarkets and grocers, factory owners in the state should also play a role in the campaign by reducing packaging material, especially made of plastic.
State Education, Higher Education, Science and Technology, Green Technology and Innovation executive councilor Datuk Md Yunos Husin said the matter was decided at a state exco meeting on Wednesday following discussions with representatives from all the supermarkets.
"The practice does not cost the consumers or supermarket operators anything but educates them to go green." said Md Yunos.