Millions of devotees to celebrate Thaipusam at Batu Caves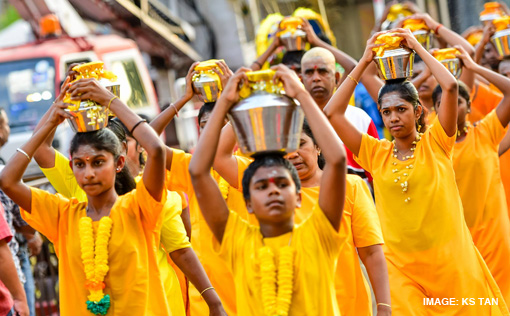 Thousands of barefooted devotees left with the newly refurbished Silver Chariot carrying Lord Murugan, from Sri Maha Mariamman Temple in Jalan Tun H.S. Lee en route to Batu Caves last night.
The devotees chanted "Vel! Vel!" in reference to the divine javelin used by Lord Murugan to slay the evil.
According to Skanda Puranam, Lord Murugan is the embodiment of Shiva's light and wisdom and devotees pray to him to overcome the obstacles they face and to receive his grace so that bad traits are destroyed.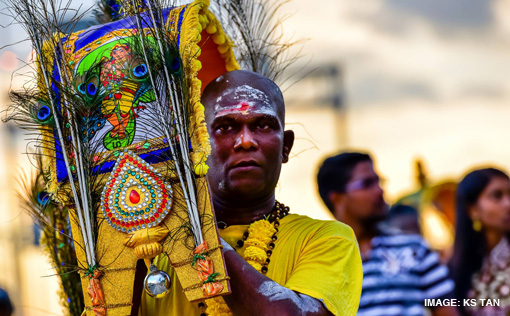 Devotees carry containers containing milk as offering to Lord Murugan either by hand or in huge decorated carriers on their shoulders called 'kavadi'.
The size of kavadi varies and decorated with flowers and peacock feathers carrying pots of milk, fruits flowers and decorative ornaments meant as the offering for the Lord Murugan.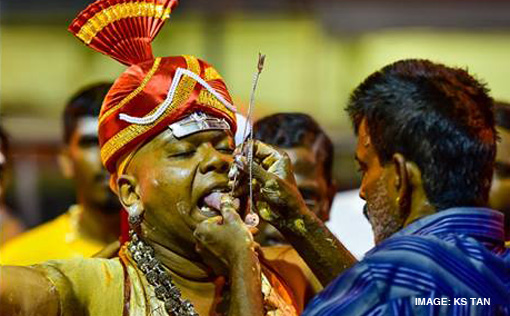 Some of the Kavadis may rise up to two metres, built of bowed metal frames which hold long skewers, the sharpened end of which pierce the skin of the bearers torso and weighs up to hundred kilogram.
After cleansing themselves at the river, the devotees climb the 272 flights of stairs to the temple in the cave, where the priests will assist them to pour the pot of milk on to Lord Murugan.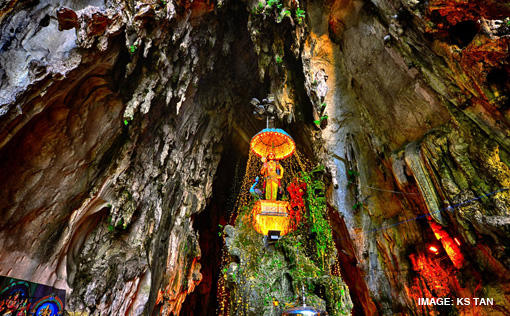 Thaipusam widely celebrated in honour of Lord Subramaniam or also known as Lord Murugan, who represents virtue, youth and power, and is the destroyer of evil.
The arrival of the Silver Chariot at Batu Caves after the 12km procession was followed with the hoisting of the Cock Flag to mark the start of the Thaipusam festival.
According to a Bernama report, a copy of the British Governor's signed document prepared in 1891, allowing Batu Caves to be used as a venue to celebrate Thaipusam, is among a collection of items on display at an exhibition to mark the 125th year of celebrations here this year.