Inti Collaborates With Animax To Showcase Creativity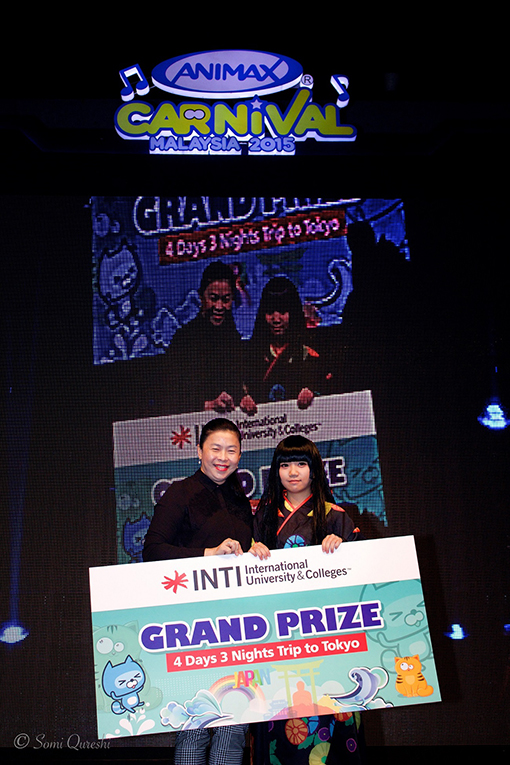 It was a case of creative license that paid off for two art and design students, Lee Pei Ying and Tan Bee Chin, from INTI International University and Colleges (INTI) when they were announced the winners of a Costume Design Competition and Animation Design Competition respectively at the 2015 Animax Carnival that was recently held at Sunway Convention Centre.
The two competitions required students to design a costume as well as a companion for OO-Kun, the mascot for the anime television network. The winners' long hours and hard work spent on drawing and designing for the competitions were rewarded with an all-expense paid 4D/3N holiday in Tokyo. They were also given exclusive tickets to attend Jump Festa, an annual anime and manga exposition in Japan.
Held for the first time, these creative competitions were the result of a collaboration between INTI and Animax. They were organised specifically for INTI students in line with INTI's #rethinkEDU initiative where focus is placed on creating new learning experiences for students.
Elaborating on the collaboration, Mr. Rohit Sharma, Chief Executive Officer of INTI, said, "We at INTI are proud to collaborate with Animax to provide an effective platform where our Art and Design students are given the opportunity to showcase their creative skills.  We believe these competitions, along with other #rethinkEDU projects, underscore our role as an institution that empowers students with 21st century skills that include the 4C's of Critical Thinking, Communication, Collaboration and Creativity."
Over 90 submissions were received for the two competitions with 10 finalists selected for each of the categories. The Costume Design Competition involved the design of an outfit based on the theme "Creating an Original Character" while the Animation Competition was based on the theme "Creating a Companion for OO-Kun".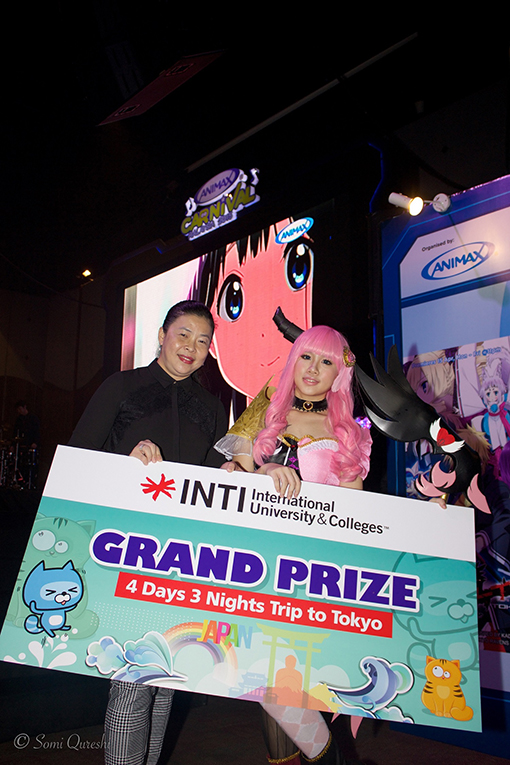 Speaking on her win, Pei Ying, who is currently pursuing her diploma in Fashion Design at INTI said, "The Costume Design Competition was a good platform to put all that I've learnt into practice. It was certainly a challenge to create a character with a mood board to truly illustrate the design of the outfit. The competition was a truly fantastic opportunity to showcase my design."
The submissions by the finalists of the Costume Design Competition were judged based on Design Relevancy to the Character, Costume Workmanship, Usage of Materials, Overall Styling and Character Originality. The panel of judges included Cris Yong, a fashion designer; Jourdansky Yong, Director of Creative Services at Sony Entertainment Pictures; Arisa Chow, a professional cosplayer and INTI's very own Head of Programme, Art & Design Faculty, Louise Yee.
Meanwhile, Bee Chin, who is pursuing her diploma in Interactive Multimedia and Animation Design at INTI said, "Creating a companion for OO-Kun has definitely pushed my skills to the limit. I am absolutely delighted that all the effort that I've put into creating and designing has paid off."
The judges for the Animation Design Competition selected Bee Chin's design based on the creativity and originality of her idea as well as the techniques and effects that she applied into her work.
"At INTI, our aim is to provide our students with a more holistic, beyond-the-classroom experience. Through this collaboration with ANIMAX, our students can showcase their work and be equipped with the right tools prior to entering the workforce," concluded Rohit.
For more information on INTI's collaboration with Animax, please visit www.newinti.edu.my.