KL Security Professionals Surprise Needy Kids with Raya Shopping Treats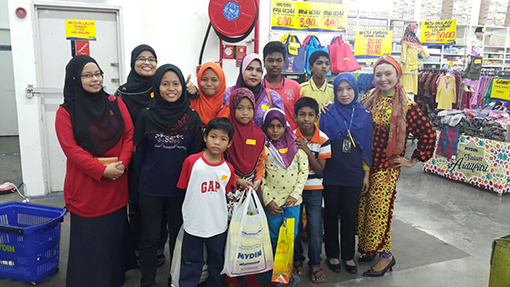 About 100 children, mostly orphans and underprivileged children of single mothers from various locations across Kuala Lumpur and Selangor were 'adopted' for a day of shopping surprise and buka puasa feast on the 4th of July 2015 as the Hari Raya celebration nears.
What started off initially two weeks earlier from an informal teh-tarik meeting and discussion over WhatsApp between Safety and Security Managers from several hotel, lodging, banking, media and commercial properties, including senior officers from several government agencies across Kuala Lumpur, materialized when a committee was formed to organize the charity event.
The committee, comprising of 20 volunteers, initially planned to organize the event for 35 orphaned children, decided to increase the number to 100 when news of the event went viral among members of the Malaysian Association of Hotels (MAH) Kuala Lumpur chapter Safety and Security managers.
"We have a database of 266 children who are not being sheltered at any of the orphanage houses. Most of them are staying with their mothers and grandparents who are also living in poverty," said Hamidun Bin Ismail of Seri Pacific Hotel Kuala Lumpur who is also the pro-tem committee Chairman of the charity event.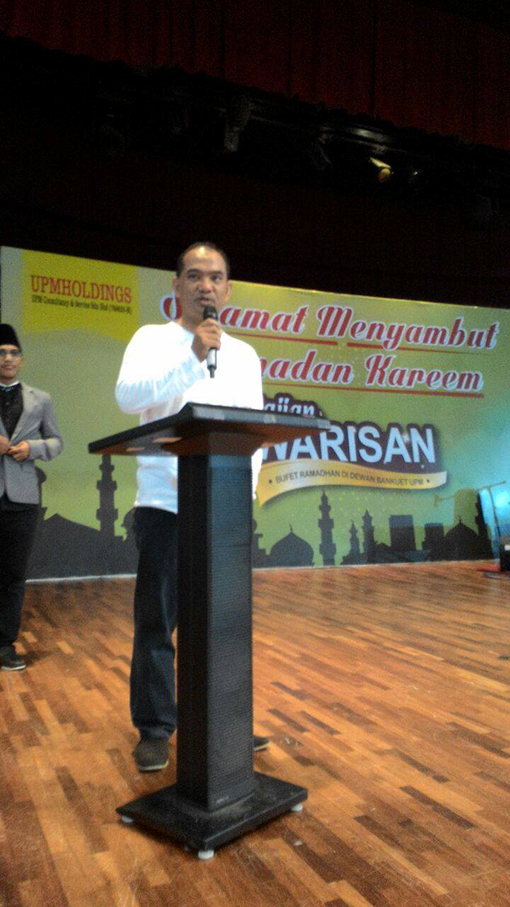 "The decision to increase from 35 children to 100 was made possible thanks to contributors who helped us ensure that it went on successfully," he said.
The children, from Kuala Kubu Bharu, Klang, Rawang, Kajang and Cheras were ferried in two busses provided by the Kuala Lumpur Fire and Rescue Department and brought to the Mydin mall in Subang Jaya and the Kickers Shoes warehouse in Semenyih.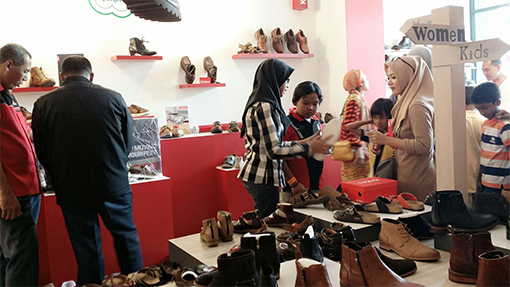 Buka Puasa was held at the Universiti Putra Malaysia (UPM) Banquet Hall in Seri Kembangan, where duit raya packets were given away along with some 150 goodie bags including pies for sahur.
"While most organizations usually decide on selecting orphanage homes, our committee would like to address the need of orphans who are also being sheltered elsewhere and are living in poverty."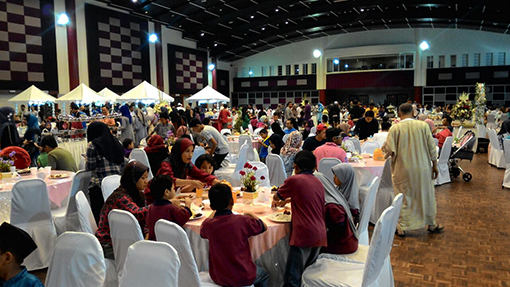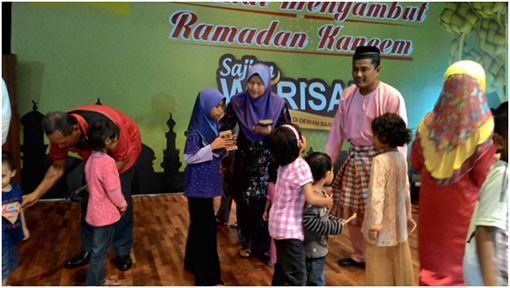 "We would like to give them the experience and opportunity to enjoy a good meal and ambience while breaking fast for the first time in their life. This gives them the chance to feel love from the larger family out there, as a society that cares," said Juzeeda of Exim Bank, who is in-charge of Selection and Vetting of the orphans.