MFW 2015 to Elevate Malaysia as Asia's Major Fashion Hub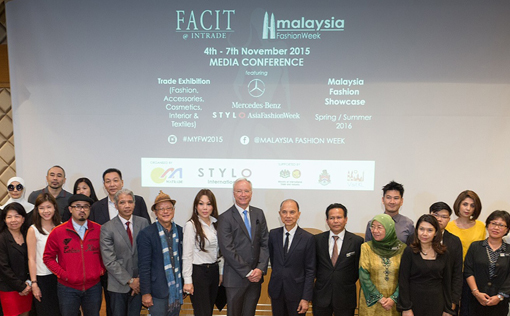 Malaysia Fashion Week (MFW) 2015 is returning for a second year this November with the converging of the best local and International fashion industry players in Kuala Lumpur. Held from 4-7 November 2015 at Menara MATRADE the 4-day event will aim to boost the Malaysian fashion industry by propelling local fashion brands internationally.
[email protected] the fashion and lifestyle trade exhibition will be taking centre stage and  anew its presence at MFW for a second year. INTRADE is a very successful national and international trade fair that has been running for the past 8 years, and with last year's introduction of FACIT to act as an investment towards fashion and lifestyle industry. This lifestyle segment of the trade exhibition gives special emphasis to Fashion, Art, Cosmetics, Interior and Textiles.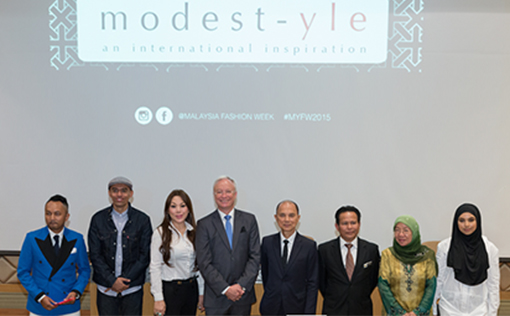 One of the key components of [email protected] is a dedicated Muslimah fashion pavilion called MODEST-YLE which will showcase a whole list of Muslimah designers and exhibitors.  Mizz Nina's  The Madeena Shop, Hip Hop performer Altimet's BENUA and Rozita Che Wan's Padusi are some of Malaysia's celebrity designers who will take part.
"We will also highlight Malaysia's diverse culture with the inclusiveness of Sabah, Sarawak and Peranakan designs through our designers and exhibitors at [email protected] this year." CEO of MATRADE and Chairman of MFW 2015 Dato' Dzulkifli Mahmud quoted during his speech.
MFW, a collaborative effort between Malaysia's national trade promotion agency MATRADE and Malaysia's leading fashion event organiser STYLO International, will focus around youth engagement this year with programs highlighting young designers, fashion expressions by design and fashion students and youth collaborations with the fashion and music industry.
Part of its youth engagement initiative X-STYLE, a fashion expression creative centre was opened for emerging designers, students at Fashion & Design faculties from universities and colleges around Malaysia to create fashion installations and exhibitions.
Besides the above the world renowned shoe couturier Datuk Professor Jimmy Choo Couture Gallery  will be at the Special Gallery Exhibition highlighting his most beloved creations over the years.
The closing will see the prestigious Mercedes-Benz Stylo Asia Fashion Week Awards (MBStyloAFW) recognising the talents of established designers in Asia. In keeping with the youth engagement direction, The MFW 2015 will introduce another sought after award, Datuk Professor Jimmy Choo Education Program Awards, where young, emerging designers will stand a chance to win a coveted fashion mentorship with the famous personality in London.
The MFW 2015 will see its Global Launch in Paris in mid-September as a strategic way forward to promote the trade fashion event in Europe. The launch will be at the Mercedes-Benz Paris showroom in the famous fashion centre, Champ Elysees, Paris. Datuk Professor Jimmy Choo will serve as its guest of honour with a select list of designers from Malaysia including Bon Zainal, Fairuz Ramdan, Yii, Illiza Ho and Blancheur showcasing their designs to over 200 guests, French media and buyers.