Pageant Aims to Create Awareness on Forgotten Hanfu Culture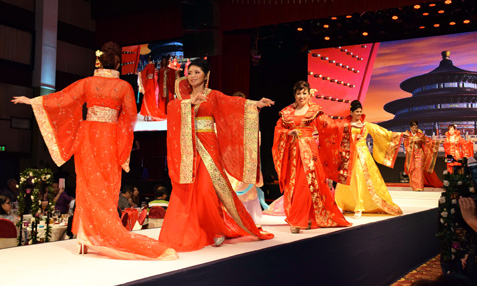 Contestants of the inaugural Malaysia Chinese Han Couture 2015 sparked excitement and interest with guests as they paraded in their elaborate costumes of the ancient Chinese outfits known as Hanfu (Han Chinese clothing) at the pageant's grand finals in HGH Convention Centre, Sentul, Kuala Lumpur on August 16, 2015
The over 300 guests present were captivated by the charm and beauty of the forgotten clothing worn by Han Chinese over 3,700 years ago in China from the times of the Han dynasty (206BC – 220AD).
The traditional outfit of Hanfu for women basically consists of several layers and is worn under a floor-length long robe and long wide-sleeves with crossing collars and fastened by ribbons and waistband.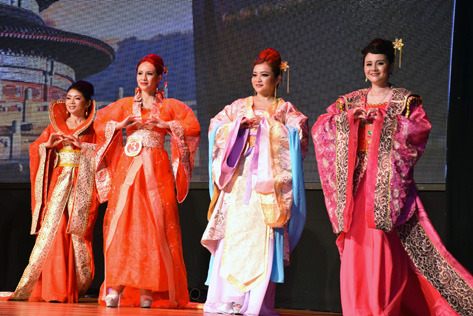 "There are already way too many of ''Miss' and 'Mrs' beauty pageants in the country. I wanted something more traditional and more meaningful that involved Chinese cultural activity" said pageant co-organiser Kelvin Mok.
"Through this pageant we showcase the beauty and charm of Hanfu and create awareness about this long forgotten ancient clothes," Mok added.
Today, the traditional hanfu has only become the part of rituals or ceremonies by priests in the country. To promote the Hanfu to the people, Mok said the clothes can be revived to make it more convenient to wear, and although may not be a full dress, it is still good for people to "catch up' with the traditional Chinese attire.
"We want to involve more Chinese cultural activities in our events to remind the younger generation of how beautiful these Chinese traditions and heritage are and as you can see we brought in a Chinese opera performance for the opening gambit in tonight's final to keep alive the Chinese culture that they may not know much about," said Mok.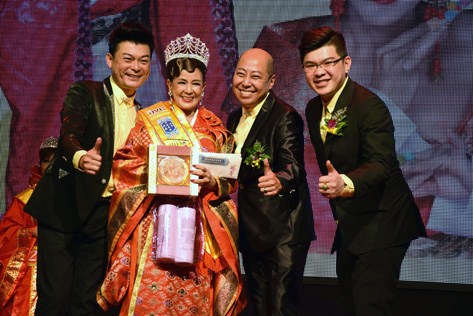 The 12 finalists, in two age group categories : Mrs (50 and below) and Classic (above 50) said they appreciated and felt proud of the rich Chinese cultural heritage.
The evening culminated with 31-year-old Jocelyn Tee and 62-year-old Jun Liaw being judged winners in the Mrs and Classic category respectively. Each received RM1,500 cash and sponsored products and vouchers worth RM6,000
The contestants were responsible for their own wardrobe as specified by the organiser and were judged by a panel on criteria such as apparel, poise, eloquence and other requirements.
The contest was not all just about hanfu as besides the traditional Han Chinese outfit, contestants also paraded in casual wear and qipao (cheongsam) wear and performed a talent of their own choosing.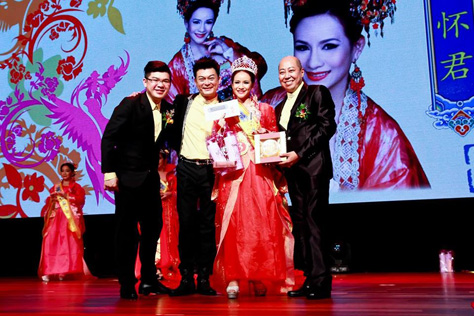 Mrs Group
Winner: Jocelyn Tee, 31
1st Runner-up : Jelyne Ng, 42
2nd Runner-up : Michelle Chua, 38
3rd Runner-up : Gigi Tan, 38
Classic Group
Winner: Jun Liaw Kim Mooi, 62
1st Runner-up: Anny Liew, 54
2nd Runner-up: Stacey On, 55
3rd Runner-up: Alice Soon, 72