Black Sunday 3.0 Rally to Go On Despite No Green Light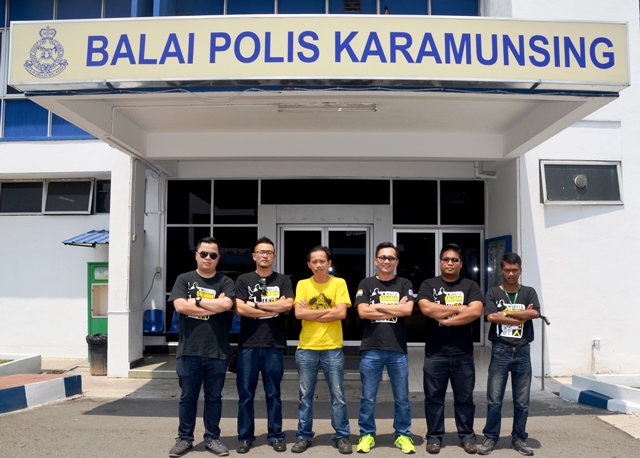 Black Sunday 3.0 flashmob at Sunday Gaya Street on October 18 to continue as planned despite permit not granted said Organising chairman Paul Chong from Solidariti Rakyat (SORAK).
Chong said that they had expected that the permit will not granted by Kota Kinabalu City Hall, as the owner of the premises, since they have not responded to their application which was sent more than the required 10 days.
SORAK chairman Jamain Sarudin said that he is confident that Sabah leaders will support their call to settle the illegal immigrants problem and issue through public pressure. He also informed that leaders from the United Sabah Alliance (USA) will also join the rally this Sunday to give their moral support.
Black Sunday will be making three demands namely for the Sabah RCI Technical Committee to expedite with firm and
drastic action as per the RCI report, to demand absolute solution to cleanse Sabah of illegal immigrants so as to reinstate Sabah's status and to call for the issuance of Sabah IC, to re-register and issue Sabah ICs to genuine Sabahans in accordance with the existing laws of the country.
He urged the public to attend wearing black T-shirt on Black Sunday 3.0 next Sunday to show their support.