Mrs Malaysia Globe 2016 Pageant Open Auditions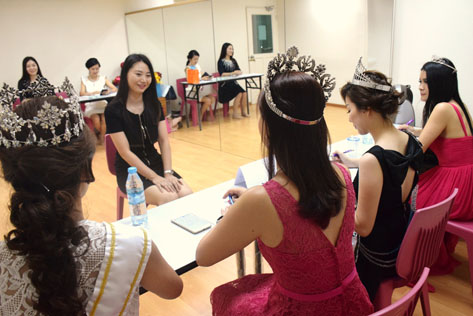 Beautiful married ladies with aspirations to become the next Mrs Malaysia Globe 2016 showed up for the first leg of  the pageant auditions in full force, held at He&ME PJ Service/Business Centre in SS2, Petaling Jaya on 10 April, 2016.
The Classic and Mrs Malaysia Globe 2016 pageant is organised by Three Gorgeous Network and open to all married Malaysians. It is divided into two categories namely the Mrs Category (aged 21-44) and the Classic Mrs Category (aged 45 and above). All the finalists will compete for the three top titles in their respective categories.
"We are happy with the good turnout today and we have got some very promising candidates. I wish the very best of luck to all the ladies and hope for a great decision reached by the judges," said Three Gorgeous Network co-founder Irene Wong. Her other two co-founders are Isabelle Liow and Emily Tang.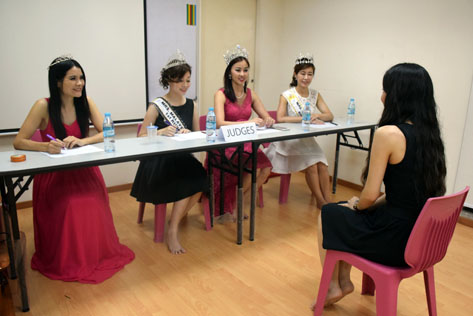 "Do not miss this opportunity to achieve your dreams as you stand a chance to represent Malaysia to the world finals," said Wong to all beauty queens aspirants. The next two auditions will be held on 14 May and 11 June.
Among the hopefuls was 35-year old administrative officer Lilac Chung from Puchong who was a newbie at pageant. She felt a bit tensed during the interview but said she had the confidence in herself to show what she was made of.
"I decided to participate in this pageant for the experience. I have done my best and I hope the judges will pick me," said Chung, who worked part-time as belly dancer before.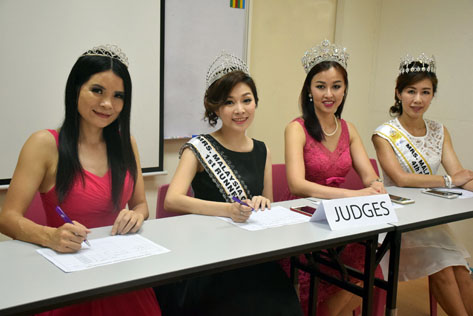 The candidates appeared before a panel of four judges who comprised 2015 winners – Mrs Malaysia Globe 2015 Joanne Lye, first runner-up Connie Ng, fourth runner-up Lau Kit Mun and Mrs Beautiful Skin subsidiary title winner Tracy Shi.
The semi final round will be held in July and 15 winners from each of the Classic and Mrs category will be selected and will compete during the grand finals on 13 August at the grand ballroom @The Place One City in USJ, Subang Jaya.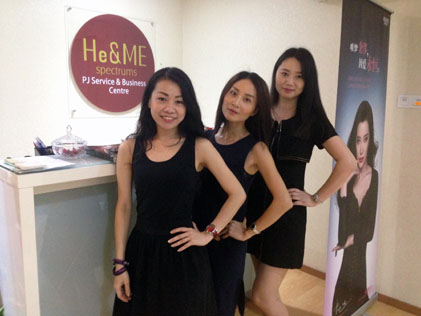 The winner of Mrs Malaysia Globe 2016 will be flown to Shenzhen, China for the Mrs Globe 2016 grand finale to be held later this year, and the winner of Classic Mrs Malaysia Globe 2016 will compete at the Mrs Globe Classic 2016 grand finals in the USA.
The Mrs Globe pageant is one of the most influential and celebrated beauty pageants for married women around the world.
More details about Classic & Mrs Malaysia Globe 2016 pageant can be obtained by calling Isabelle Liow (017-881 6844), Irene Wong (012-809 0093) or Emily Tang (012-275 3199).