Malaysian Designers Hit it Big at MUFFEST
Malaysian Muslimah fashion proved to be a big hit among visitors at the recently concluded Muslim Fashion Festival 2016 (MUFFEST), which recently took place in Jakarta, Indonesia.
A group of six Malaysian designers were invited by Malaysia Fashion Week 2016 (MFW 2016), a project by INTRADE to participate in MUFFEST 2016 as a fashion exchange effort between two of the largest Muslim nations in ASEAN.
"The Malaysian designers who represented the MODESTyle segment of Malaysia Fashion Week did exceptionally well at the exhibition and received much interest and enquiries from various groups, including trade buyers, the media and the public. Indonesia is a very important Muslimah market with a Muslim population of over 200 million and MATRADE am very pleased to have been able to help our designers make headway into this market.", said En Abu Bakar Yusof, Director of Lifestyle Section, Malaysia External Trade Development Corporation (MATRADE).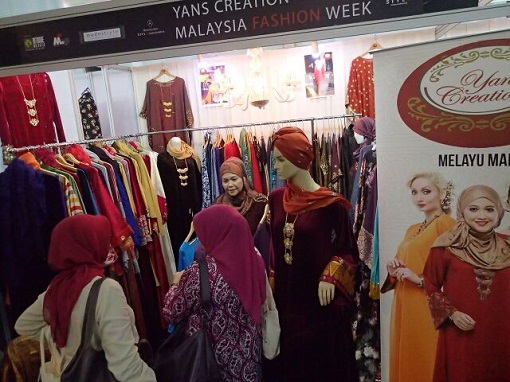 The six designers, Ainibakker by Nor Aini Bakker, Yans Creations by Yani Bakhtiar, I Love Wirda by Wirda Adnan, Azura Couture by Azura Mazaruddin, Durrah Jewellery by Durrah Khalil and Sara J by Sara Jamaludin, showcased fashion apparels and jewellery products during the 5-day exhibition attended by thousands of local and international visitors including trade buyers, representatives of fashion houses, international media, as well as members of the public.
"There is a huge global market for Muslimah wear, and I hope that this success will encourage our designers to aim higher in gaining international recognition. We also hope the world will look to Malaysia as a moderate Muslim country that can offer a myriad of Muslimah wear designs and trends and we welcome them to see more of Malaysian modest wear at MFW in November", said Mahani Awang, President of Bumiputra Designers Association (BDA).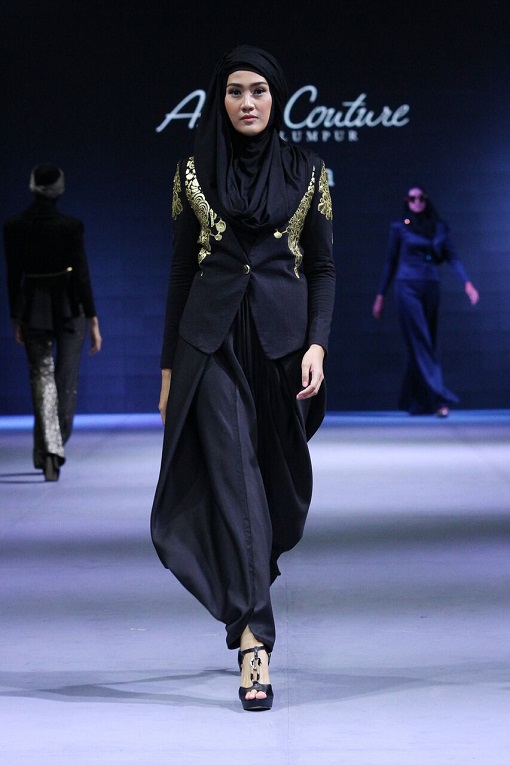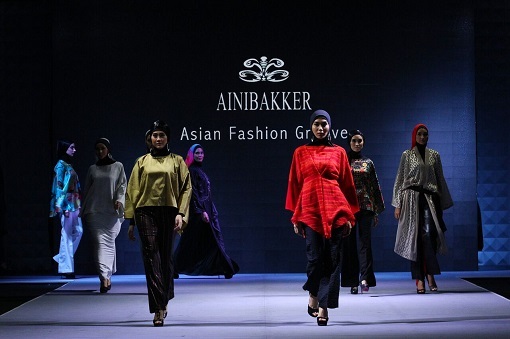 Muslimah fashion is fast becoming one of the prominent segments in the global fashion industry today. So much so, international designer brands like Dolce & Gabbana, Oscar de la Renta, Tommy Hilfiger, clothing labels and retailers like Mango, Uniqlo and H&M are beginning to embrace Muslimah-oriented fashion designs in their collections.
MFW 2016, which will take place at the MATRADE Exhibition & Convention Centre in Kuala Lumpur from 2-5 November 2016 is the nation's largest trade fashion and lifestyle event under Malaysia External Trade Development Corporation's (MATRADE) annual event called International Trade Malaysia (INTRADE). MFW 2016 is jointly organised by MATRADE and STYLO International in collaboration with Mercedes-Benz STYLO Asia Fashion Week.
Last year, MFW contributed RM127.52 million in potential sales and attracted brands and designers from over 14 countries as well as 9,150 local and international visitors.