Miss Universe Msia 2017 Aspirants Take Their Shot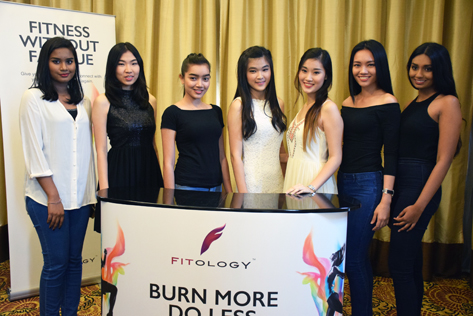 Ambitious and aspiring young ladies showed up at the Miss Universe Malaysia 2017 audition held at Majestic Hotel, Kuala Lumpur on June 25, 2016.
Inside of the audition room where the cameras were recording as each contestant stood answering questions posed by a panel of celebrity judges who comprised former Miss Universe Malaysia and Miss Universe Malaysia Organisation (MUMO) national director Elaine Daly, former Miss Malaysia Chinese International and actress Debbie Goh, and actor-producer-director Dato' Hans Isaac.
The Kuala Lumpur audition attracted a large crowd of enthusiastic contestants looking good and confident of realising their dreams. Among those auditioning was Lynn Sia, 23, who was born in Kuching but grew up in Kuala Lumpur.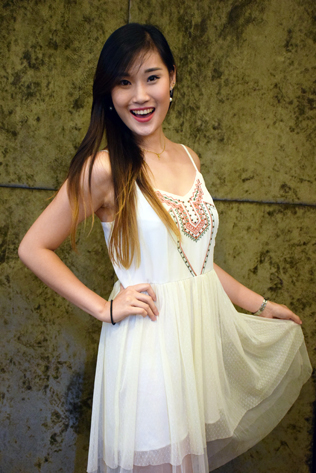 This law graduate who is now back in Malaysia after completing her LLB (Hons) degree in UK, has high dream to be the Next Miss Universe Malaysia.
"It's really my dream to be the Next Miss Universe Malaysia. I just give it my all and I have no regret. I really throw everything I have there.
"They asked me to introduce myself. They were pretty nice to me but they did give some comment so that sort of threw me off balance a bit. I don't know how it come across on camera but I'm pretty sure they surely would have captured a little of the nervousness but I think I am okay.
"I know that I have so much love and support through family and friends for supporting the dream I have. My aim is to win and I really want to win," said Sia.
The 170 cm tall young lady who is taking the Certificate in Legal Practice (CLP) to become a qualified lawyer in Malaysia said she was happy with the audition and confident of being selected for the next round.
"As the winner of Miss Universe Malaysia, you are representing your own country that's what I really love because I really have passion for Malaysia and I think with good preparation I can really bring it to the next level.
"Everything has its own time. When I graduated I wanted to see what I can do, what's capable of me. People are my passion. I really want to be a voice for the different societies such as the underprivileged people to champion some of their rights. So with law, it will be very helpful," said Sia.
Sia loves children and enjoys hobbies such as singing, dancing, ice-skating, paper crafting and card making.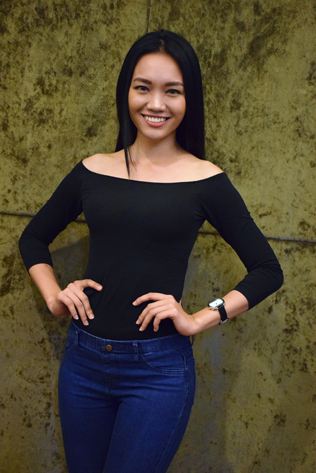 Like Sia, salesperson Meme Yaw, 22, took part in the auditioning and could well be the next Miss Universe Malaysia.
"I want to represent Malaysia on the world stage and it has been on my dream list.  I love competing in beauty pageants and I have never felt so confident in something that I love," said Yaw, confident her journey in Miss Universe Malaysia pageant will be fruitful for her.
The 169 cm tall lady Sino-Kadazan from Kota Marudu, Sabah was a finalist of Sabah Model Of The Year 2016 and made the final Top 5 of Miss Malaysia Borneo Tourism 2015.
She has completed her architectural studies at a college in Subang Jaya and is now working temporary as a salesperson. Her dream job is to become an architect.
"I love graphic drawings and designing new stuff. My ambition is to be an architect but I cannot stomach the idea of working in a 9-to-5 job with the computer in front of me for the rest of my life because I am the type who like to move around making surveys, visiting construction sites and talking to people.
"I love meeting and talking to people and making friends especially from other countries because it is definitely helpful to know and understand cultural difference. That's the reason why I am currently working as a salesperson to help improve my communication with people," said Yaw.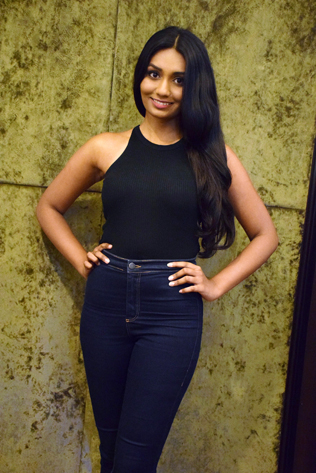 For business development associate Savina Vanan, 23, from Kuala Lumpur, a newbie at beauty pageant, she was pushed into taking part in the pageant by family members, friends and people in the industry who think she should be the next Miss Universe Malaysia.
Savina is a confident girl who shows great enthusiasm and interest to fulfill her dream to be the next Miss Universe Malaysia and she is hopeful of making it to the finals.
"I will give it my best shot and hope to win. I believe Miss Universe Malaysia should be someone who is smart, pretty, very confident and with good communication skills," said Savina who can count on all these qualities in grabbing the Miss Universe Malaysia title.
Savina's love for meeting new people led her to a career in marketing and public relations.
"My parents wanted me to be a doctor. I was a straight A's student and I was accepted into IMU but then I didn't want commitment for seven years so I told my parents I wanted to do something else, something more creative.
"I look at my other strengths. I am a creative person. I love writing and I love meeting new people so I took up marketing mass communication instead at Help College.
"Before this, I was actually involved in an e-commerce on-line business and as event organiser in fashion shows and other events where I met very interesting people in the industry, celebrities and the media and enjoyed meeting and interacting with them."
The 173 cm tall lass whose interests include gyming and practicing yoga said she is excited to join the lacrosse class.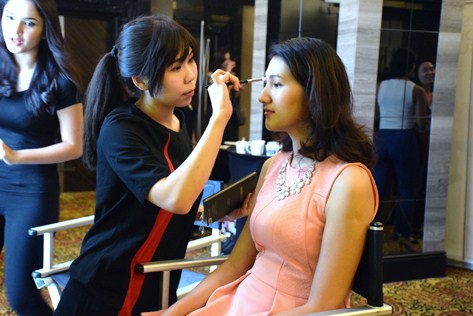 MUMO had conducted auditions in different places in Penang (June 4), Kota Kinabalu (June 11) and Johor Bahru (June 18). Kuala Lumpur was the last stop for the auditions.
50 candidates will be shortlisted and this will be narrowed down to the top 18 finalists. The candidates will soon find out if they have made it to the next round.
The contest is open to non-Muslim Malaysian females aged between 18 and 25 with a minimum height of 168cm.