Jom Shopping Recipients Cheer As They Go Shopping for CNY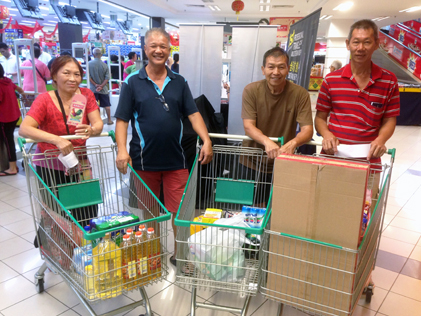 In conjunction with the coming Chinese New Year of Rooster, about 600 entitled recipients of the Jom Shopping program received their shopping vouchers and went shopping for Chinese New Year at Giant hypermarket, Kelana Jaya on 22nd Jan.
Each received a RM100 Jom Shopping voucher to shop for necessities like rice, cooking oil and other groceries and goods needed to celebrate the coming Chinese New Year which starts on 28th Jan this year.
The entitled recipients comprised senior citizens and low-income group from Kampung Seri Damansara (Sek 17A), Kampung Cempaka and Damansara Bistari flats from the Damansara Utama constituency.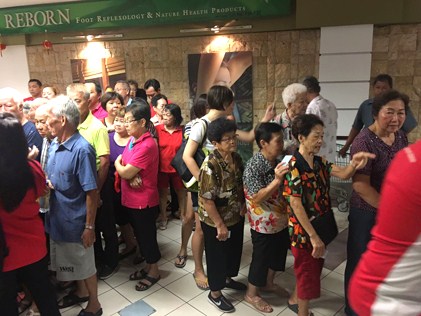 Damansara Utama state assemblywoman Yeo Bee Yin was present to ensure the smooth running of the program and to engage with the residents.
"The shopping trip for the needy families was to lessen their household burden as they prepare to celebrate the Chinese New Year," she said.
Also present at the event were Petaling Jaya City Council (MBPJ) councillors Jamaliah Binti Jamaludin (zone 9) and Daniel Lee Marn Zhi (zone 7).
The Jom Shopping program by the Selangor state government under its "Merakyatkan Ekonomi Selangor" is a welfare scheme for senior citizens aged 60 and above, single mothers and low-income group to share in the state's wealth. The shopping vouchers worth RM100 each are given out to the needy in the community that celebrate Hari Raya, Deepavali and Chinese New Year.