WE Holds Thanksgiving For Blessings of Success And Growth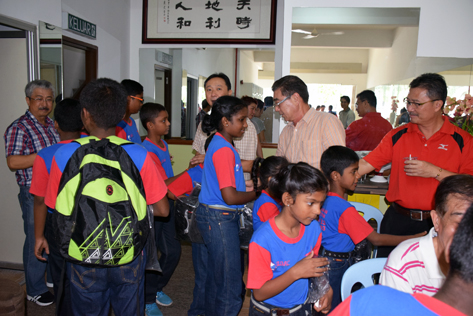 WE Wellness Enhanced Sdn Bhd, a company selling health products, held a thanksgiving and prayer to celebrate the company's startup success and growth at its corporate headquarters in USJ Sentral on 21st Jan 2017.
WE management and staff, family members and friends enjoyed a simple feast and were entertained by a lion dance performance. The company invited a group of 22 underprivileged children from Siddharthan Care Centre, SS3 Taman Universiti, Petaling Jaya to its premises and treated them to a delightful meal at nearby Nasi Kandaq Daun restaurant. Each child also received a schoolbag and an angpow.
Present at the event were WE Wellness Enhanced chairman Gopala Krishnan K. Sundaram, chief executive officer Y.Y.Woo and his wife and directors Ronald Ng and Michael Chen, among others.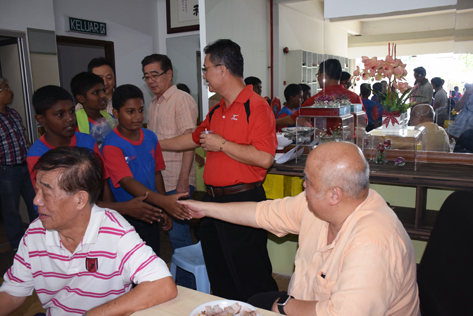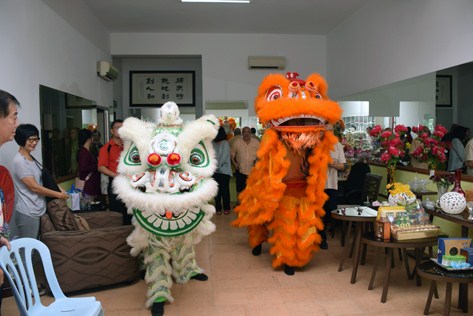 The company which begun operations six months ago with two outlets in USJ Sentral and Penang Times Square generally has been doing well and continues to grow from strength to strength, despite challenges.
"We are grateful, thankful and blessed for everything. We intends to make lingzhi products readily available and affordable to those who are seeking this wonder herb.
"We see big market opportunities and will be opening five new outlets this year in Johor, Terengganu, Kota Kinabalu, Kuching and Singapore," said Woo.
WE is the sole and exclusive global distributor of Konky Lingzhi (mushroom) products from China. Lingzhi is said to enhance overall health by boosting immunity, strengthening the heart, improving memory, promoting good blood circulation and leading to longevity; and may aid in cancer management.