Queen Of Zhen International Finalists Preview Show at SCCA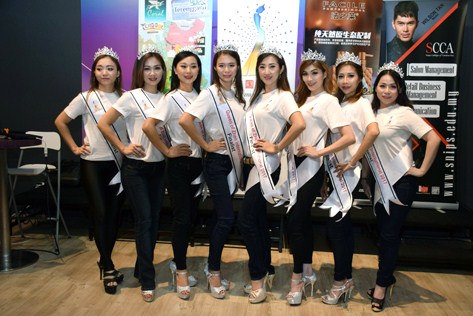 The finalists for the highly anticipated inaugural Queen of Zhen International pageant held their first preview show at Snips College of Creative Arts (SCCA) in Sungei Wang Plaza, Kuala Lumpur on 26th Feb.
Each of the eight finalists present catwalked into the gallery and gave a few words of introduction. All of them had smiles on their faces and were in high spirits ahead of the stiff competition.
The pageant is opened to married women between the ages of 25 to 55 with at least one child. Between 10 to 16 finalists will be selected as finalists.
The emcee Carol Lin welcomed guests for coming to the event. Present were celebs, some of whom were once crowned as beauty queens, ambassadors of Shark Savers Malaysia, sponsors, partners and supporters for the event.
Joyce Ye, founder of the home-grown Queen of Zhen International pageant said she had been looking forward to it and felt honoured to have the pageant's first preview show at SCCA.
"Our mission is to provide a journey of transformation for all the qualified contestants through the pageant. Our message is simple: You deserve to be beautiful, to shine and to be able to contribute back to society," she said.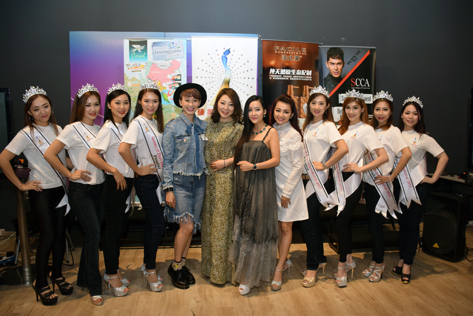 During the promo campaign period, the finalists will have the spotlight shining brightly on them when they take to the catwalk at three fashion shows. For pageant week, the finalists will visit and help the underprivileged groups such as old folk homes and orphanage.
The whole beauty pageant campaign will be video-based. Promotional videos will be produced throughout the campaign and uploaded to social media platforms such as Facebook, Youtube and Weibo for maximum publicity, all with a full measure of enthusiasm and excitement.
The grand finals will be held at HGH Convention Centre in Sentul, Kuala Lumpur on 23rd April. The top 5 winners will go on to represent Malaysia to compete at the Queen of Zhen International world finals in China.
The Queen of Zhen International pageant is organised by Zhen Event Management.
SCCA is the venue sponsor for the preview show and first round of 3-day training and activities for the finalists on grooming, hairstyling, posing, women self-defense and strutting the catwalk.
Shark Savers Malaysia, an environmental conservation partner of Queen of Zhen International gave a video presentation about sharks and encouraged guests present to be FINished with FINS.