Contestants Sparkle And Shine In Talent And Evening Gown Showcase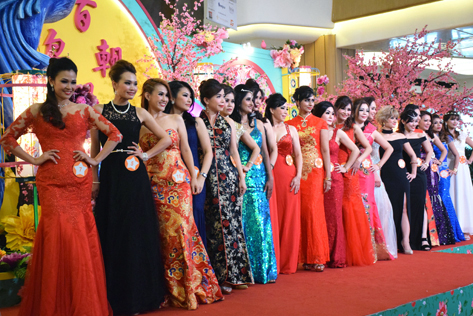 The Miss Universe Malaysia 2017 pageant may have just concluded but the excitement is back, this time for the forthcoming Mrs Malaysia Universe 2017 pageant for married women.
A total of 24 contestants aged between 23 to 50 put on a dazzling and entertaining showcase at the semi-final round of Mrs Malaysia Universe 2017 and Mrs Elite Malaysia Universe 2017 at Atria Shopping Gallery in Petaling Jaya on 12th Feb.
The showcase was an amazing competition with not just the contestants displayed their artistic skills that sparkled on stage but their evening gowns too.
The contestants were divided into group A (age 23-40) for Mrs Malaysia Universe and Group B (age 41-65) for Mrs Elite Malaysia Universe with each group first demonstrating their talents and charms through dances, singing and other performing arts in front of the judges.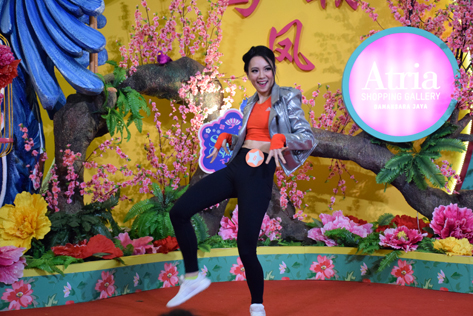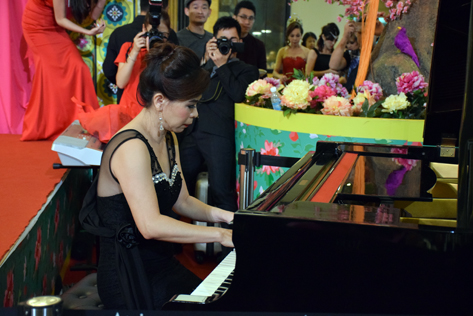 The youngest contestant, 23-year-old Suki Wong from Ipoh in group A took the stage performing an energetic dance routine, whilst the oldest contestant 50-year-old Queenie Foo Kwai Mei from Selangor in group B performed a series of stretches and exercises. The other talents that followed were a magic show, playing the keyboard and piano, yoga, singing and more dancing.
And in the evening wear presentation, the contestants strutted the stage in their gorgeous evening gowns showing off their grace, poise and elegance.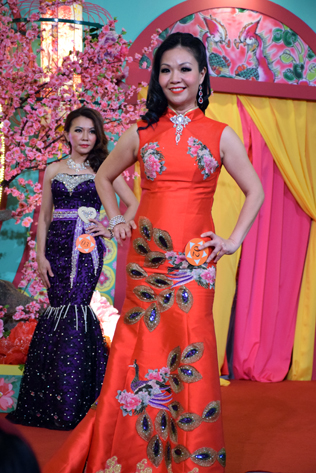 There were two awards to be won. Taking top honours for Best Talent were 31-year-old Lum Fei Teng (group A) from Sabah for her exhilarating fit dance and 46-year-old Lee Tsze Le Nicole (group B) from Kuala Lumpur for her artistic mastery at playing the piano.
The Best Evening Gown winners were 30-year-old Sangeetha from Kuala Lumpur and 42-year-old Honey See from Johor.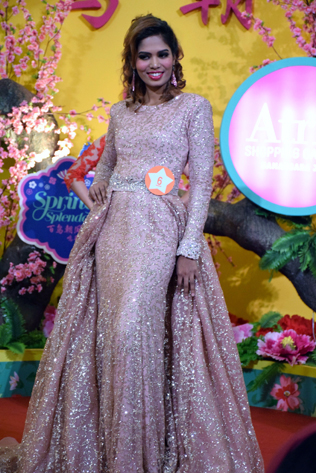 The pageant is organised by Yinzi Event & Marketing. Managing director Madam Lim Siew Cheng said she was very proud of the talented contestants who sparkled and shined on stage with confidence and charm.
All the semi finalists advanced as finalists and will be competing in their respective group for the crown of Mrs Malaysia Universe 2017 and Mrs Elite Malaysia Universe 2017 in the grand finals at HGH Convention Centre in Sentul, Kuala Lumpur on 29th April.