Malaysia Leads SEA with Most Students in International Schools
Malaysia leads Southeast Asia in terms of the number of students enrolled in premium, English-medium international schools, according to the latest report published by ISC Research (ISC).
As of Q1 this year, Malaysia has 71,589 students enrolled in various international schools in the country. This is the highest in the region, followed by Thailand with 64,928 students and Singapore with 63,789. Indonesia and Vietnam make up the top five with 57,402 and 40,0003 students, respectively.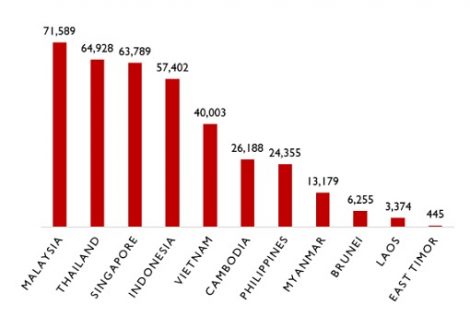 Across the Southeast Asian region, student enrollment in international schools has gone up by 33.9% in the last four years. The data was released by ISC Research, the world's leading authority on market intelligence on international schools, ahead of the forthcoming International Private Schools Education Forum (IPSEF) conference which will be taking place on March 22-24, 2017 at the InterContinental Hotel Kuala Lumpur in Malaysia.
Sami Yosef, Head of South East Asia Research at ISC Research, will present data and intelligence on the developments and opportunities for international school investment in East and Southeast Asia. He will announce more country-specific data and intelligence at IPSEF.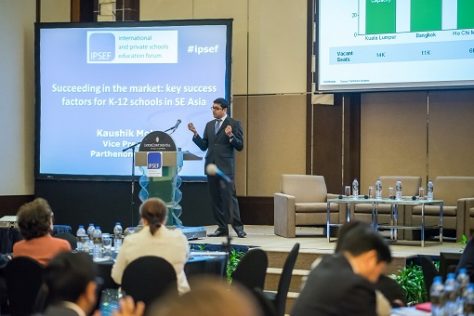 In terms of the number of international schools, Indonesia is tops among Southeast Asian countries with 190 premium, English-medium international schools, followed by Thailand with 181 and Malaysia with 170 international schools. Completing the top five are Cambodia with 114 international schools followed by Vietnam with 111.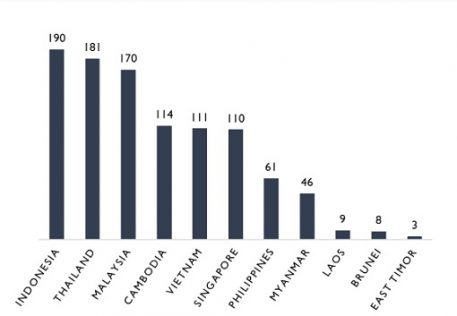 IPSEF co-founder Rhona Greenhill, citing data from the ISC report, says East Asia has seen growth from 828 international schools in 2013 to 1,125 international schools this year, an increase of 32%, while Southeast Asia has recorded a 39% growth in the number of international schools from 725 to 1008 over the same period.
"We see a lot of growth potential in this part of the world for private and international schools mainly as a result of the continued growth of the economies in East and Southeast Asia. This is why we have gathered some of the world's leading experts to present insights on the development prospects as well as challenges confronting the education sector in the region, to enable stakeholders to take advantage of the opportunities and hopefully mitigate the risks," Greenhill added.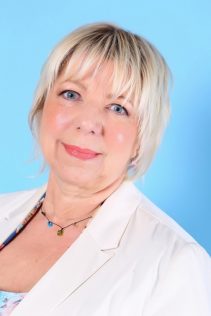 South Africa's Curro Group will also be presenting various models for developing low-cost, yet high quality education fit for emerging markets in Cambodia, Vietnam, the Philippines and Myanmar.
Further information on the conference programme and registration details may be obtained from www.ipsef.net.