Growth Opportunities For M'sian School Owners On Spotlight
Kuala Lumpur is set to host a prestigious education event when the International and Private Schools Education Forum (IPSEF) Asia conference and exhibition unfolds on 22-24 March 2017 at the InterContinental Hotel in Jalan Ampang.
The only pan-Asian business conference for private and international schools, IPSEF Asia is an important and well-established regional conference comprising two days of stimulating presentations and a range of practical best practice case studies from local and foreign-based schools giving attendees opportunities to learn from international experts as well as get connected to high-level contacts across the educational supply chain.
Speakers will bring their knowledge and perspectives from across Asia, including China, India, Indonesia, Malaysia, South Korea and Thailand, with global perspectives from the UAE and South Africa.
Meanwhile, Paul Rennie OBE, Deputy British High Commissioner to Malaysia, said "One of the greatest challenges faced by schools today is to equip children with knowledge and skills that is relevant to future jobs, many of which don't even exist currently. It is therefore important for forums like IPSEF to bring together stakeholders across the education sector, to chart the learning journey for the next generation. The strong UK delegation at this forum demonstrates the UK's commitment in this regard. The UK education model is great because it offers the best of tradition as well as modernity. This is why there is an increasing demand for UK schools and colleges in Malaysia. We are proud to be part of the delivery solution to Malaysia's aspiration as an education hub in the region. "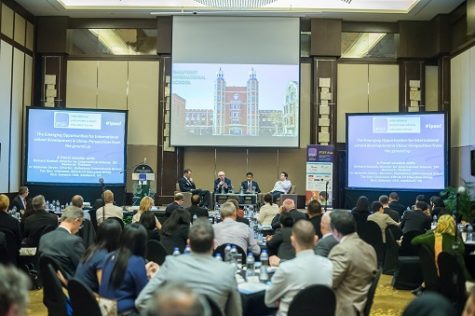 Among the highly anticipated sessions of the conference is The Regulators' Toolbox, participated in by leading experts on international school regulations in the UAE and Malaysia, two countries which have created some of the highest quality private K12 systems in the world, offering locals and expats high quality schools across a range of curricula and price points.
Moderated by Ashwin Assomull, Managing Director, MENA Education Leader, Member of Parthenon-EY's Education Practice, Dubai, the session's panellists include Dr Abdulla Al Karam, Chairman of the Board of Directors and Director General of the Knowledge and Human Development Authority (KHDA), Dubai; Dr. Tareq Zeyad Awad Al Ameri, ADEC Division Manager Promotion & Business Development Private Schools and Quality Assurance; and Dr. Tan Sri Dr. Khair – Ministry of Education, Malaysia.
The Regulators Toolbox session at IPSEF will allow senior leadership from these regulators to share their perspectives on how they built these high quality systems in a relatively short period of time. The session will be helpful to regulators from other markets around the globe who are seeking to build successful K12 systems as well as investors and operators who would like to better understand the regulators' approaches to quality, access and affordability.
School owners and investors in Malaysia will also have the chance to have exclusive one-on-one meetings with Dubai's KHDA to explore potential partnership and investment opportunities.
Meanwhile, another session on regulatory, legal and business model considerations for expanding into Asia will be hosted by the global education team of Clyde & Co will cover such topics as initial steps when expanding into Asia, legal, regulatory and structuring considerations, protecting your brand and your home institution, dealing with local partners, as well as lessons learned. The panel will also address expansion from Asia to the Middle East.
"These sessions cover the both potential inbound and outbound investment opportunities and will provide attendees not just the know-how on how to go abound entering key education markets in Asia and he Middle East, but also explore potential partnerships that could possibly turn these opportunities into workable investment initiatives," added Rhona Greenhill, IPSEF co-founder.