Queen of Zhen Pageant Finalists Wow Crowd in Talent Competition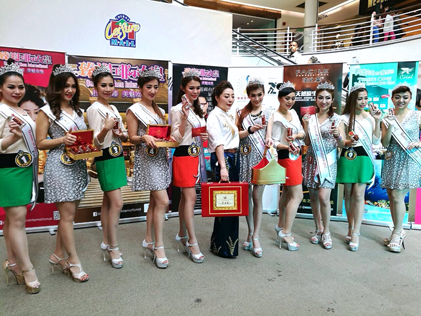 The 10 finalists of Queen of Zhen International 2017 pageant finalists took the stage for the talent show competition wowing the large crowd with their talent and their beauty at Cheras Leisure Mall in Kuala Lumpur on 2 April 2017.
The excited contestants went on stage with full of energy and had fun displaying their best talents, and hoping they will have something in their talents that the judges looked for and liked.
Each took turns showcasing various talents such as singing, dancing, mask changing, hula hooping, playing keyboard, calligraphy and lion dance as the crowd enthusiastically cheered them on.
The talent show at the mall allowed the public the opportunity to catch a glimpse of the finalists who are in the running for the coveted title of Queen of Zhen International 2017.
When the results were announced, the top three talent winners were:
Vivian Thian, 36, a physiotherapist, from Kuching, who stood out in her 3-in-1 talent in which she started off with a lion dance with two other dancers, then demonstrated a self-defense moves inspired by martial arts and finished off with a dance performance.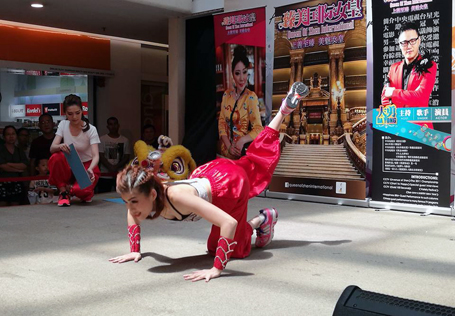 Ivy Yang, 43, a housewife, beguiled the crowds and the judges with her scintillating mask-changing performance in which she literally changed her mask to a completely different mask in a split second and in plain sight.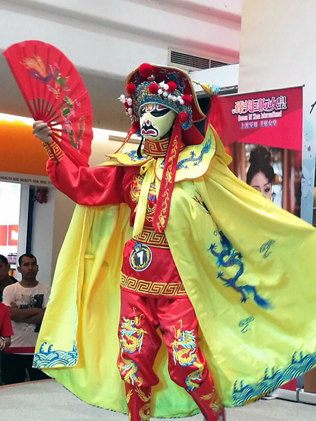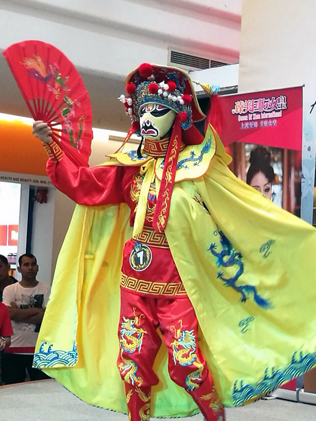 Amanda Chuah, 40,  a tailor cum boutique owner, from Klang, mesmerized the crowds and the judges with  her great vocal performance of a meaningful and beautiful rendition of a Mandarin song titled "The Old Man and The Child" (老人与小孩). Her sweet and lovely voice had everyone under her power.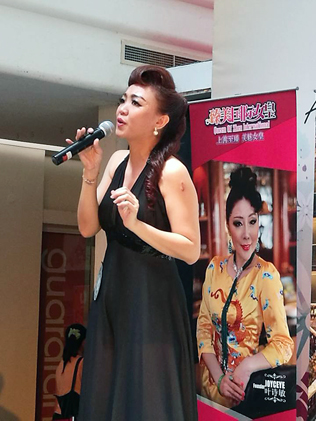 All three of them will perform their acts again for the Best Talent subsidiary title at the grand finale of Queen of Zhen International 2017 to be held at HGH Convention Centre in Sentul, Kuala Lumpur on April 23, 2017.