Drypers Features Robocar Poli Design Diapers
SCA Hygiene Malaysia Sdn Bhd (Vinda Group)'s diaper brand Drypers, has released a limited edition range of diapers and collectibles that feature designs of the popular South Korean animated children's TV series, Robocar Poli.
The collaboration themed "Balik Kampung bersama Drypers & Robocar Poli" coinciding with this year's Hari Raya celebration's. Drypers had placed road safety messages on Drypers products packaging, at selected highway R&R stops and more than 750 retail outlets nationwide.
"Robocar Poli is a favourite among little ones and apart from the fact it has vibrant animations and adorable characters, the series also inspires children to practice safety in a variety of situations, particularly road safety. That is something that really inspired us," said Ms. Evelyn Chan, Marketing Director of SCA Hygiene Marketing Malaysia Sdn. Bhd. (Vinda Group).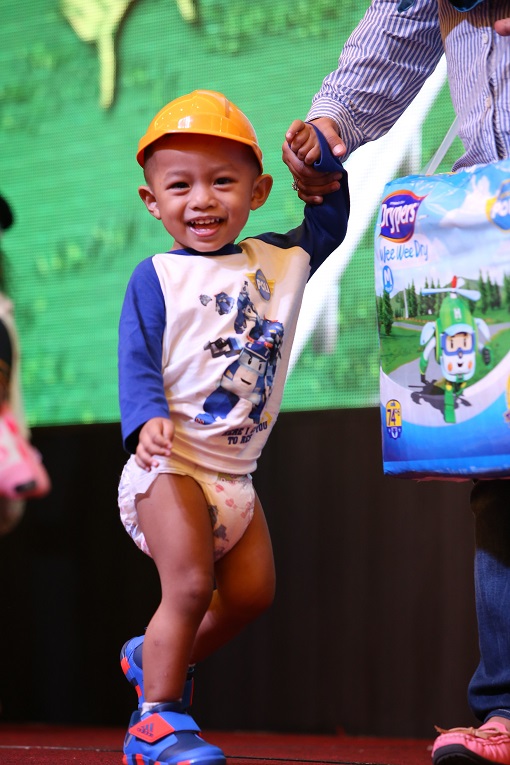 "Having the Balik Kampung with Drypers and Robocar Poli campaign during the festive season also motivated us to emphasise the nature of road safety messages shared in the Robocar Poli Series as a reminder to both parents and children to stay safe and comfortable while on the road.
"As you know Malaysia has one of the highest road accident and fatality rates in the world. In 2016, 7,152 lives were lost in 521,466 road accidents. This translates to 19 deaths on the road every day. During the first two weeks of the Aidilfitri period in 2016, the police recorded over 20,294 accidents nationwide with 273 fatalities. This figure is alarming and more needs to be done to educate drivers on road safety. We need to reduce road accidents," added Ms Chan.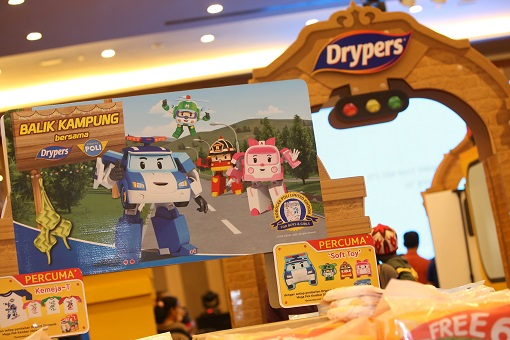 The limited edition Robocar Poli designs are available on the brand's best-selling Drypers Wee Wee Dry diapers. In addition, a colourful collection of official Robocar Poli plush toys and children's t-shirts will be given with every purchase of Drypers Wee Wee Dry (Limited Edition) Mega TwinPack and Drypers Drypantz Mega TwinPack, respectively. Each Drypers Wee Wee Dry and Drypers Drypantz Mega TwinPack currently also comes with an additional 12 pieces free (6-pieces per Mega pack).
The first 500 members to purchase a limited edition Drypers Wee Wee Dry pack and register the unique code on the Drypers Baby Club website have the privilege of getting hold of a Robocar Poli premium gift. Drypers Baby Club members can also keep up to date on announcements of weekly prize giveaways on the website.
Drypers Baby Club is a thriving online community of over 250,000 parents in Malaysia, providing customers and club members with access to parenting tips through the various stages of motherhood.