Miss Malaysia Petite SpokesPerson Finalists Get Ready For The Big Day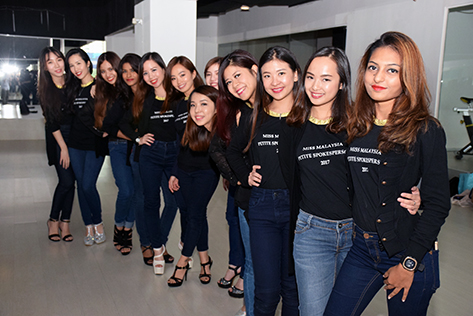 The 26 finalists of the inaugural Miss Malaysia Petite SpokesPerson 2017 are undergoing rigorous choreography and catwalk training at Signature Fitness (Cheras) ahead of the grand finals taking place on 26th May 2017 in HGH Convention Centre, Sentul, Kuala Lumpur.
When Citizen Journalists Malaysia (CJMY) visited the fitness centre, choreographer Suki Yap can be seen in the practice room putting the girls through the choreography and catwalk.
The girls are practicing hard over and over again and spending long hours practicing their choreography and strutting in stiletto heels to get everything right.
"It's amazing to see them practicing their hearts out and having a lot of fun," Yap said.
Sarah Jane Tey Li Yee, a 19-year-old contestant from Melaka, said the training was challenging and a new experience for her.
"I am really excited. I enjoy the experience like learning how to walk in high heels and the choreography," said Sarah, a Peranakan of Melaka.
"My uncle saw the contest on Facebook, informed me and I decided to try it out since as I am on semester break till Sept 2017 after having completed my foundation course. And now here I am in the finals, excited and embarking on a challenging mission to win the Miss Malaysia Petite SpokesPerson 2017 title," added the chiropractic student from IMU Bukit Jalil.
Sarah won the Miss Disney Princess 2007 title in a kids pageant, southern region when she was nine years then. She is a big girl now at 150 cm (4' 11") tall and stands as much chance of winning as the other finalists.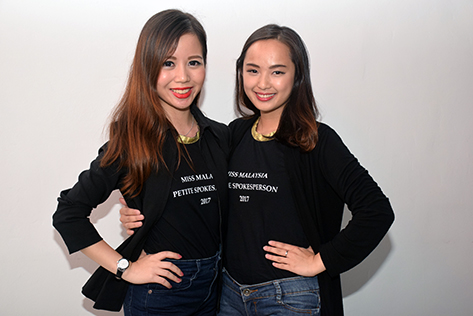 Like Sarah Jane Tey, 24-year-old insurance marketing executive Janice Lim Hui Wern from Kuala Lumpur, beat hundreds of other girls to reach the shortlist finals.
"We are having fun doing our dance and catwalk practice, seeing how far we can push ourselves and enjoying the whole new experience," said Janice on her very first pageant.
"The pageant is a good way to get more exposure and networking and I hope to use the opportunities for role modelling as I want to be a good role model to motivate others," added Janice whose interests include swimming and Yosakoi Soran (Japanese) dancing.
For Nathasha Dharwahne D/O Balachandran, 28, from Kuala Terengganu and a lecturer in Kuala Lumpur, said she was having so much fun on her first pageant.
"I find it a fun journey and a great experience for me going through the training. If you don't come out of your comfort zone, you will never know how much incredible potential you have inside you and it's amazing!," said Nathasha walking in 6 inch high heels with catwalk confidence.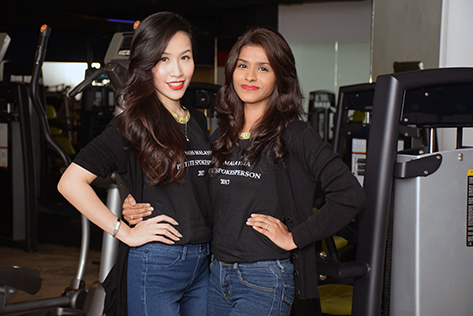 For 27-year-old operations manager Sow Huey Ru or Ru Sow as she preferred to be called, from Johor Bahru said she was lucky to be picked for the finals.
"This is a once-in-a-lifetime experience for me to improve myself and to get exposure. I learn and gain a lot of experience which I would not have got it in everyday life," said Ru Sow.
"I hope to inspire young petite ladies that despite our petite frame, we can carry ourself well with our uniqueness and talents," added Sow who enjoys scrabble art and crafts and anything that uses 100% of her brain.
She has a heart in helping the underprivileged by sponsoring a 9-year-old child under the World Vision child sponsorship program to help make the world a better place.
Organised by I Tiara Production, director Irene Tan said the 26 finalists were now going through coaching and trainings to prepare them for the crowning of the first Miss Malaysia Petite Spokesperson 2017.
"The final night's show will see a banquet-stye pageant show through computer graphic imaginery (CGI) and sound, and will feature the finalist contestants taking the catwalk along with a special musical theatre performance," she said.