Miss Universe Malaysia 2018 Auditions Kick Off
Good news for all the aspiring beauty queens out there. The search for the next Miss Universe Malaysia 2018 has just started with the first audition taking place at Le Meridien Kota Kinabalu Hotel, Sabah on 17 June 2017.
The next audition roadshow on a grand scale will take place at Level 4, Pavilion Elite Kuala Lumpur on Saturday, 8 July from 10am to 9pm. So grab the challenge ladies in attending the walk-in audition roadshow for a life-time opportunity to win the most prestigious title in the pageant world.
At the roadshow, past and present beauty queens and finalists, including the current Miss Universe Malaysia 2017 Samantha Katie James will be on hand to meet fans. There will also be a Q&A session with goodies to be won. Miss Universe Malaysia Organization (MUMO) national director Datin Elaine Daly will also be sharing her personal experience as a former Miss Universe finalist, and some insights on what to expect as a Miss Universe Malaysia contestant.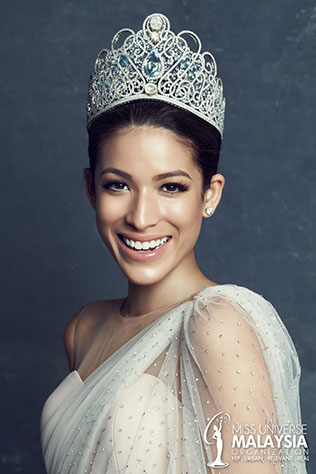 Applicants who are not able to attend the roadshow can also register online at www.missuniversemalaysia.com.my/registration.
The pageant is opened to non-Muslim, Malaysian female citizens aged 18 -26 years old with minimum height 168 cm (5 feet 6 inches), single and able to communicate in any of these languages: English, Bahasa Malaysia, Mandarin or Tamil. They must bring along their original MyKad and a photocopy, along with three photos showing their face, a full- length shot and a mid-length shot.
The crowned winner will represent Malaysia at the Miss Universe pageant to be held in 2018. She will also receive a cash prize of RM50,000 and sponsored prizes worth over RM150,000.
To stay updated on the latest news about Miss Universe Malaysia, visit the official website at www.missuniversemalaysia.com.my, Facebook MissUniverseMalaysia, Twitter @MissUniverseMY and Instagram missuniversemalaysia.