Former beauty queen Carrie Lee launches beauty pageant
Miss CosmoWorld, a new made-in-Malaysia international beauty pageant that we can be proud, had its grand launch at Pavilion Kuala Lumpur on 1 July 2017.
The founder of this brand new international beauty pageant is Carrie Lee, 31, a former beauty queen and veteran pageant organiser who has had 12 years experience in running beauty pageants both in Malaysia and South East Asia. The knowledge and great experience had Carrie set on a dream launching her own international pageant.
"I want to thank all parties who have contributed and supported me directly and indirectly in all ways and making my dream comes true," said Carrie Lee at the press launch of her own pageant.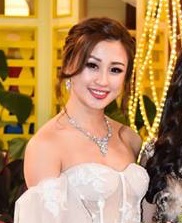 Carrie Lee is nurturing and putting extraordinary hard work, dedication and perfection into her "new born" right at home. She is grateful for all the opportunities that her previous title has brought her to a different experience and hopes to achieve the next milestone for this new beauty pageant.
Carrie started modelling at age 17 and represented Malaysia, then 19, to win the international title Miss Chinese Cosmos 2004 in Hong Kong. She later embarked on organising pageants such as Miss Chinese Cosmos Southeast Asia as franchise owner.
"I welcome every beautiful single ladies from around the world to take the advantage to participate on the international stage as well as on screen and achieve their dreams," said Carrie who is looking for TV sponsorship with the aim to turn the pageant into a reality show.
"We are targeting contestants from at least 20 countries for the international grand finals to be held at The St. Regis Kuala Lumpur Hotel on 12 November 2017, and we are currently in the search for national pageant directors and contestants representing their countries," said Carrie.
The pageant is open to single ladies aged between 18 to 28 with minimum height of not less than 160cm (5′ 3″) and have never been pregnant.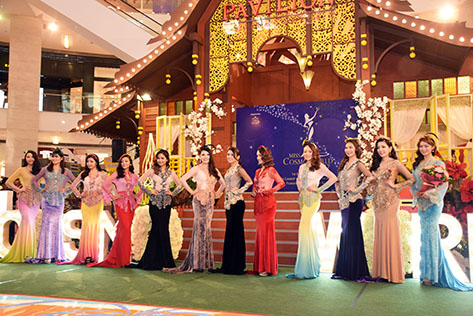 At the launch, the 12 finalists of Miss Malaysia CosmoWorld 2017 introduced themselves and took to the catwalk wearing and showcasing kebaya and selendang specially designed by local designer and Stylo Designer Best Showcase Award winner Bill Keith.
During the talent show round, four selected contestants tried their best charming the judges with their dance moves and singing capabilities. The contestants were judged on their self-introduction, beauty, smile, body figure and catwalk by a panel of guest judges who included beauty queens Elise Tan and June Yap and brand image grooming consultant CT Chin, among others.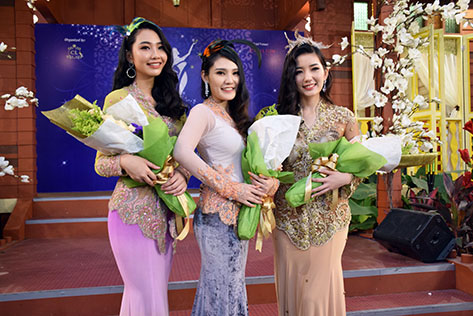 When the final top 3 winners were announced, Liow Shi Ni, 23, an accountant from Johor, Evyonne Chong, 26, personal assistant from Kuala Lumpur and Maggie Tan, 22, sales executive from Penang emerged as the fairest of them all.
The lucky three walked away with a Michelin Star-rated trip to London with a photoshoot worth RM60,000 and will represent Malaysia at the Miss CosmoWorld 2017 grand finals.
Two subsidiary titles were awarded. The Best Catwalk award was won by Kristin Kan, 28, from Selangor and the Best Talent award went to Lourdes Chong, 25, from Penang for her traditional Indian dance.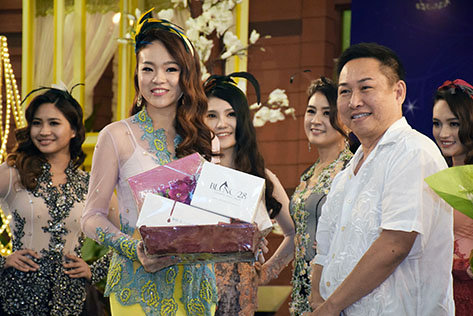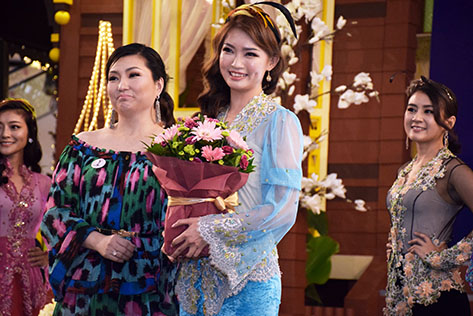 Liow, a former Miss Chinese Cosmos Southeast Asia 2016 finalist and the tallest among the contestants at 174 cm (5 feet 8.5 inches) said: "I'm really grateful for having made it to the international grand final and though I am a bit nervous I am looking forward to competing against the very best from around the world."
With her towering height and her easy smiles, Liow hopes that will give her the extra confidence she will need.
"I'm ready to start the fitness gym training to own the vest line but I am confident that I am prepared and ready to win big titles," said Liow who enjoys watching movies in her free time.
The Miss CosmoWorld pageant is organised by CL Skin Sdn Bhd whose director Carrie Lee will direct and manage the international pageant.